The 100-year anniversary of the end of First World War will occur on Sunday 11 November 2018. This deadly conflict began in 1914 after Archduke Franz Ferdinand was assassinated in the Bosnian city of Sarajevo. The war lasted four years and was divided into two sides. The Allied Powers included Great Britain, France, Belgium, Italy, Russia and later the United States of America. The Central Powers included Germany, Austria, Hungary, Bulgaria and Turkey. The First World War, also known as the Great War, led to the death of an estimated
nine million soldiers and 13 million civilians
.
In August 1914, Germany invaded Belgium and Great Britain entered the war to uphold the obligations it made in the 1839 Treaty of London. Some of the deadliest fighting seen throughout the First World War occurred on the Western Front, as military trenches were dug from the Belgian coast, south into France and all the way to Switzerland. This occurred after the first Battle of the Marne which resulted in heavy losses and a stalemate on both sides. On the outbreak of the war, a young Scottish woman, Mairi Chisholm, joined a friend and trained nurse Elsie Knocker as a volunteer dispatch rider in London. Both were keen motorcyclists and were able to put their skills to good use working for the Women's Emergency Corps. This organisation was training women doctors, nurses and motorcycle messengers to assist with the war effort (Fig. 1).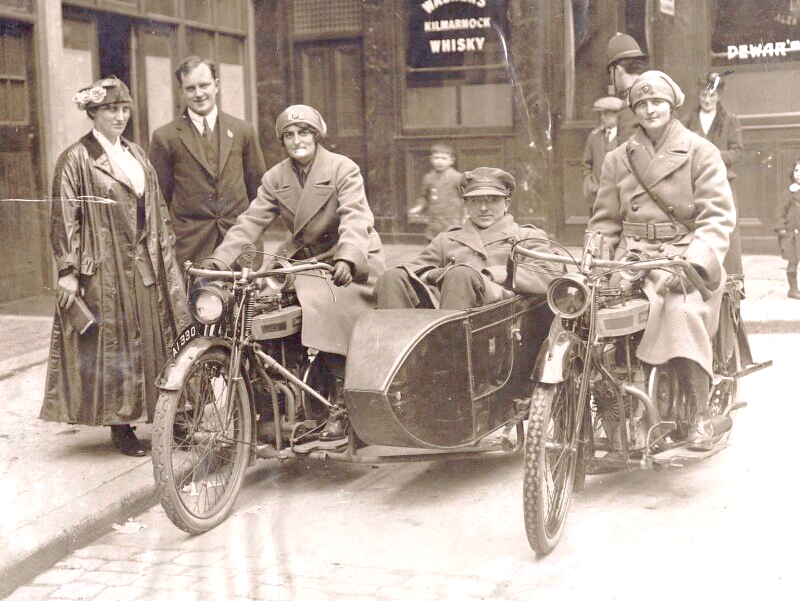 Figure 1: Elsie Knocker and Mairi Chisholm, circa 1916; © National Portrait Gallery, London (NPG 137849)
Dr Henry Munro, a British medical doctor, asked both women to join his Flying Ambulance Corps in Belgium, which was rescuing and treating injured soldiers on the western front of the war. Here, Mairi and Elsie worked for several months picking up wounded soldiers and transporting them to a field hospital to help nurse them back to health. As many soliders died en route, both women felt they could save more lives by working closer to the front lines. Hence, Elsie and Mairi set up their own first aid post in the cellar of a vacant house in a town called Pervyse, only 100 yards from the trenches. From the end of 1914 onwards, they spent the next three and a half years treating wounded British, Belgian and German soldiers, some of whom they rescued from the battlefield (Fig. 2).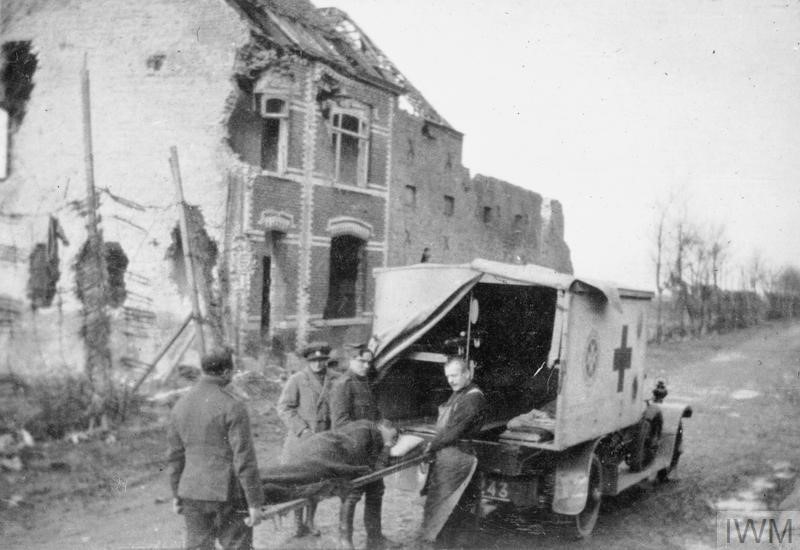 Figure 2: Mairi Chisholm with Belgian orderlies, loading a wounded soldier into the Wolseley Red Cross van in Pervyse, 1917; © IWM (Q 105943)
Mairi and Elsie received several medals and awards for bravery including the Chevaliers de l'Ordre de Léopold from King Albert of Belgium and the British Military Medal. They became known as the 'Madonnas of Pervyse' and were celebrities at the time for their nursing work on the front lines of the First World War (Fig. 3).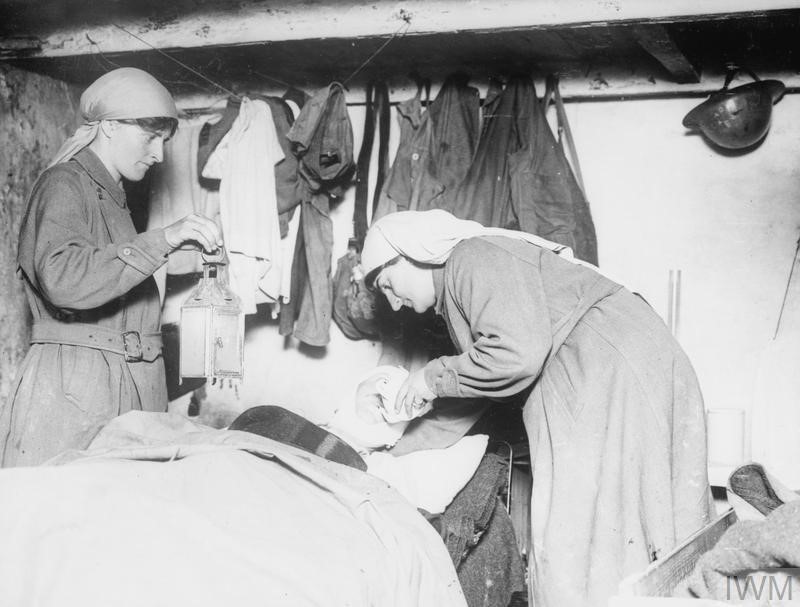 Figure 3: Mairi Chisholm and Elsie Knocker tending to a wounded Belgian soldier in their First Aid Post at Pervyse, 6th August 1917; © IWM (Q 105938)
However, in March 1918 a German bombing raid and gas attack struck their first aid post in Pervyse. Both Elsie and Mairi became very ill and were taken to a hospital in London. A few weeks later, Mairi returned to the front lines, but Elsie was too ill to do so. As the German army were frequently bombing west Belgium, Mairi eventually abandoned their first aid post a few months before the war ended in November 1918.
After the war Mairi returned to Nairn, Scotland and became a poultry breeder on a friend's estate due to poor health. She lived in Jersey for a period and eventually settled in Oban, Scotland for the rest of her life until she died in 1981, aged 85. A statue commemorating these two great nurses was erected at Ypres, Belgium to honor their courage and commitment during the First World War (Fig. 4).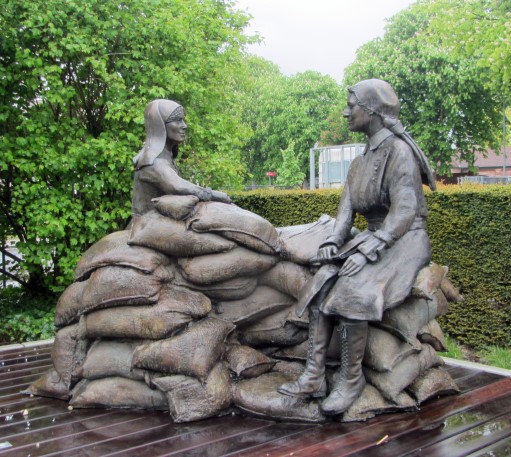 Figure 4: Statue of Mairi Chisholm and Elsie Knocker at Ypres, Belgium; credit: Great War 100 Reads
The Royal Society of Edinburgh is hosting a free public exhibit exploring nursing during the First World War One, which will feature both women. This will be located at their offices on 22-26 George St, Edinburgh from Monday 5 to Friday 16 November 2018. A storytelling session with Dr Diane Atkinson, who authored a book on Elsie and Mairi, will be held at the Royal Society of Edinburgh on Friday 9 November 2018. Sign up to attend the event.
The RCN exhibition 'Journey of a Wounded Solder' will be on display as part of a free public exhibition Remembering the Great War at the Royal Society of Edinburgh until 12 November. Curated by the RCN History of Nursing Society and the RCN Library and Archive Service with help from First World War historian Christine Hallett, the RCN exhibition tells the journey of a wounded soldier, from the front line to back home, and the vital role of the nurse at each stage of that journey. Find out more