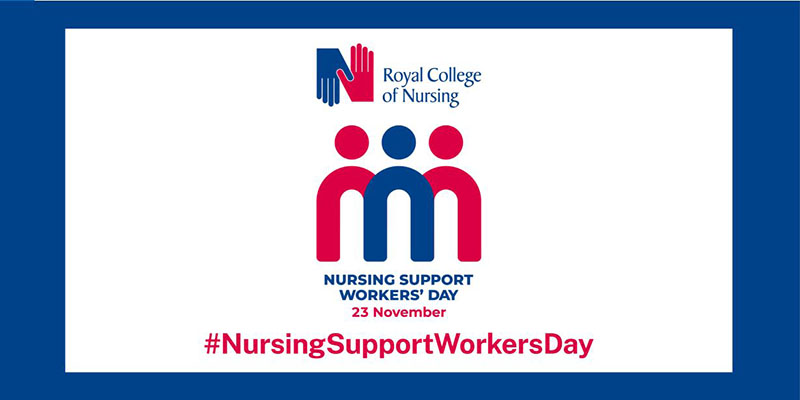 Nursing Support Workers' Day - please share and save the date
On 23 November 2020, the RCN will be celebrating its inaugural Nursing Support Workers' (NSW) national celebration day. This will give nursing support workers an opportunity to share virtually what they do. The intention is to acknowledge, value and celebrate their contribution across health and social care.
Fair Pay For Nursing
The Nursing Support Workers Committee discussed the RCN's Fair Pay For Nursing campaign and highlighted the importance of ensuring nursing support workers in all fields of nursing are awarded fair pay. We discussed the issues with lower banding and lower-paid NSWs who often carry out extended clinical skills as part of their role, but remain in lower pay bands, namely bands two and three and the equivalent pay outside of Agenda for Change. We discussed future work plans to look more closely at NSW banding/pay in relation to clinical skills and competence.
Regulation
Work continues towards regulation, to start with assistant practitioners, due to their complex roles and clinical remits. We plan future collaborative work with RCN's Professional Nursing Committee, a sub-committee of RCN Council, the College's highest governing body.
Supporting NSWs to become RCN reps
We also discussed the recruitment of nursing support workers to become accredited RCN reps and how to support NSW reps in practice. Initial feedback from the committee indicates there continues to be some perceived perceptions that RCN reps who are support workers receive different training than reps who hold a registration, which is untrue. The committee agreed to have further discussions and identified some solutions that will be explored at their next meeting.
Kind regards

Lindsay Cardwell, Chair, RCN Nursing Support Workers Committee