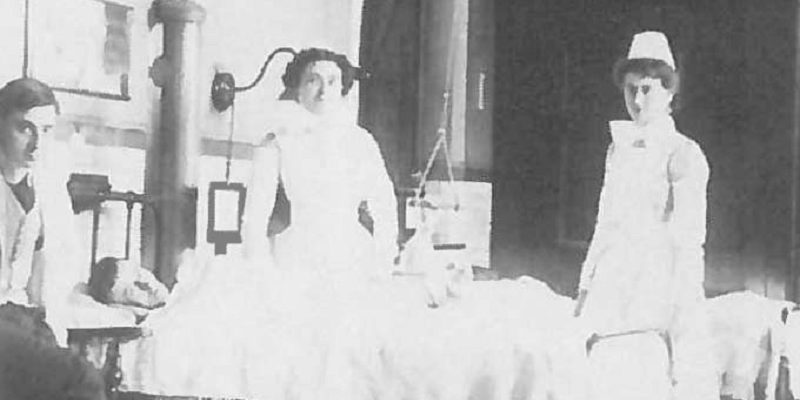 The stories of nurses in wartime are told, in their own words, through a fascinating new online collection.
Service Scrapbooks: Nursing and Storytelling in the First World War, has digitised nearly 2,000 pages of photographs, poems, diary entries and illustrations, ranging from 1909 to 1919.
The collection provides a unique insight into the skill, dedication and bravery of nine nurses and one VAD (Voluntary Aid Detachment) member who cared for the sick and wounded.
By 1918, more than 17,000 nurses had served close to the trenches in the military hospitals of France, Italy and Greece, and in the United Kingdom too.
The scrapbooks contain paintings, sketches and poetry by the soldiers and officers they cared for, which help us to better understand daily hospital life and the relationship between nurses and their patients.
And not only do we learn more about the working conditions of these unsung heroes, but the collection also shines a light on their personal lives and relationships, including trips home to visit family.
I'm incredibly proud that the RCN is able to make this important collection available to a much wider audience, continuing our legacy that began more than 100 years ago – to represent nursing and give a voice to our members, both past and present.
The project, which has been made possible thanks to a grant from the Heritage Lottery Fund and tireless research from our History of Nursing Society volunteers, connects the stories of nurses in World War One, with those who served in modern conflicts, including Iraq and Afghanistan.
It also provides a commentary of the life and work of women during the harsh and bloody years of war, before any of them had the vote. This is particularly poignant with International Women's Day just around the corner.
I was moved reading accounts from these inspirational women and I urge you all to seek out their untold stories.