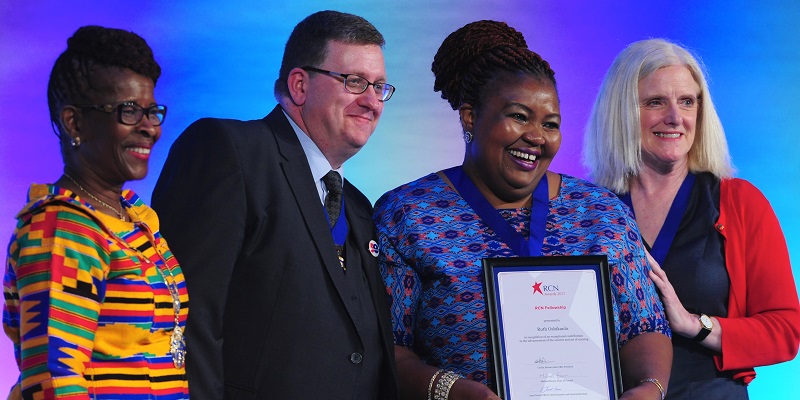 The front pages of newspapers and news websites make grim reading for the NHS. Our health service is in crisis: targets are being missed, there is talk of services being rationed and staff, including thousands of nurses, midwives and health care assistants, are stretched to the limit.
While these issues desperately need addressing by governments across the UK, it's easy to get caught up in the headlines and to overlook the outstanding work happening in our hospitals, our communities, in our independent sector and internationally too.
Much of this work is being led by you – RCN members – often in your workplace but also outside of your contracted hours on RCN boards, in branches and forums.
Our network of accredited workplace representatives, for example, show incredible commitment every day to support members in their workplace by resolving disputes, improving health and safety and pioneering new learning initiatives.
Similarly, our student membership is supported by a dedicated group of Student Information Officers (SIOs) who spearhead our campaigns, recruit members, organise events and do so much more in our universities. In doing so, they help to keep student nursing issues on the agenda.
Nursing is a profession with innovation at its core, and this is particularly true of our RCN Fellows and Honorary Fellows, who have been recognised for advancing the science and practice of nursing.
If you cannot join us in Northern Ireland, the awards are broadcast live online and the results published on the RCN website.
There are many challenges facing nursing at the moment and a great deal of uncertainty for our members, but we must never lose sight of the contribution we all make to ensure our patients get the care they need, when they need it.