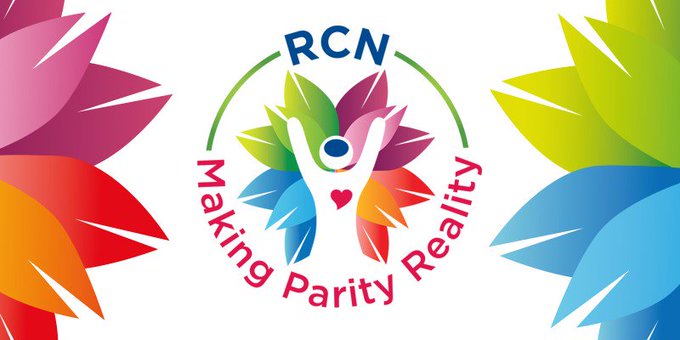 As I reflect on another World Mental Health Day, I've been reminded of how vital it is we continue to champion mental health equality. Here at the RCN, we are frequently reminded by our members of the inequalities that many with serious mental health needs face. It is a travesty and tragedy that we have made so little progress in reducing the mortality gap and making parity a reality for a whole section of our society.
Parity of esteem describes the need to value mental health equally to physical health. People with complex mental health needs should have the same access to health care services and support as people with physical health needs.
Over the last 18 months Tim Coupland (our programme lead), the RCN Mental Health Forum, me as your Professional Lead, and you as members have been identifying areas where access and innovation around physical health have made a difference. We have continued to lobby for increased funding into mental health services on par with physical health services and improving training and support for you as nurses. We also continue to work collaboratively across many agencies like Equally Well UK, as we know only this will truly bring about the changes we need.
World Mental Health day provided a wonderful opportunity and reminder to focus on whathas been learnt so far and to highlight what RCN members can do to promote understanding, increase capability and foster closer working relationships between physical and mental health care.
We know there are many reasons to work towards parity of esteem and in case you want to share them with others here are some of mine.
For the person:
Improving the overall quality of life for people with complex mental health needs
An increasing sense of self-esteem and self-image
Enhancing day to day experience of health services
Creating health environments and reasonable adjustments to support the person with complex mental health needs, so that they get the best outcome for their physical health
Helping people to connect with community supports e.g. through social prescribing Working to promote knowledge, choice, autonomy and control to the person with complex mental health needs.
For nurses:
Highlighting how holistic and skills nursing intervention is valuing and contributes to developing a positive working relationship with patients
Providing job satisfaction for the nursing staff, knowing that you are delivering holistic care
Enabling nursing staff to develop new skills, increasing confidence in their ability to deliver care in a more holistic and 'mind-body' way
Improving the way nurses work. Eg improvements that reduce the different appointments patients have to attend, meaning it less likely that they won't attend, so increasing their engagement with nursing care.
For wider society:
Promoting the need for 'genuine action and meaningful change';
Reducing the overall burden of disease on individuals, communities and systems, such as health and the social care sector;
Promoting and campaigning will support members' voices that invest more resources in the right place…where the burden of disease is;
It will help partners in developing their voice
Galvanising and reinforcing important collaborative such as Equally Well UK
The expectations of people will change. People will be enabled to speak up about inequality in health service provision.
As you read through the benefits, I want to encourage you to continue your conversations with others, to continue to campaign, and most of all to continue to try new things in clinical practice to deliver better outcomes for those with serious mental health needs.
Check out the Making Parity Reality campaign page for a range of materials designed to provide straight forward things you can do to help end the disparity.