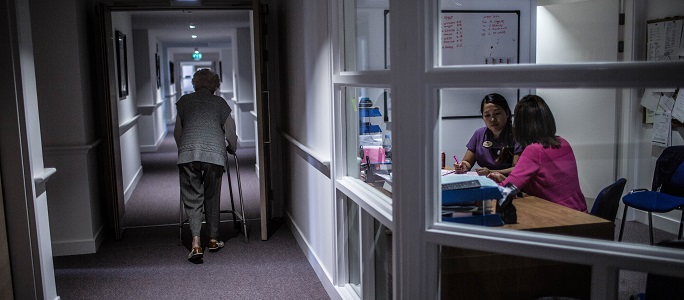 Care home staff have been on the frontline of this pandemic from the outset. While it took governments some time to recognise this, we have been highlighting the needs of our members working in the sector from the start.
Along with calling for access to testing and PPE, we were clear that staff in Scotland's care homes needed to have their income protected if they had to take sick leave, self- isolate, or shield as a result of the virus. With multiple employers and varying terms and conditions, we knew this was not going to be simple. We pushed hard, pressing the Scottish government to recognise the role of nursing staff in care homes and the inequalities that existed between them and their counterparts in the NHS.
The Social Care Support Fund was created in response to our calls. The Fund aims to ensure social care workers do not experience financial hardship if they are ill or self-isolating and has been in place since June.
However, the fund did not cover those who are unable to work due to their own health concerns and the need to shield. While some employers in the sector where able to accommodate individuals in low risk roles and others were furloughed (place on the job retention scheme), many care home staff have been forced to survive on statutory sick pay for months on end to protect their own lives. This is simply not acceptable.
After months of raising this I am pleased that the Scottish government has agreed with our view and that social care workers who were high risk and unable to work during the period March to October 2020 may now be eligible to apply for a lump-sum back payment. This will cover the amount of pay they would have received had they been placed on the Job Retention Scheme.
From October any member of care home staff who has to shield should have been placed on the job retention scheme. Our team have been supporting members to ensure employers follow through on this and will be continuing to do so for those who are being asked to shield again during this current lockdown.
The RCN can support members through the process of applying to the fund – applications will open later this month. If you think this could apply to you or have any other questions about how to access the financial support that is available, please contact RCN Direct on 0345 772 6100.
Find out more on the Scottish Government website.