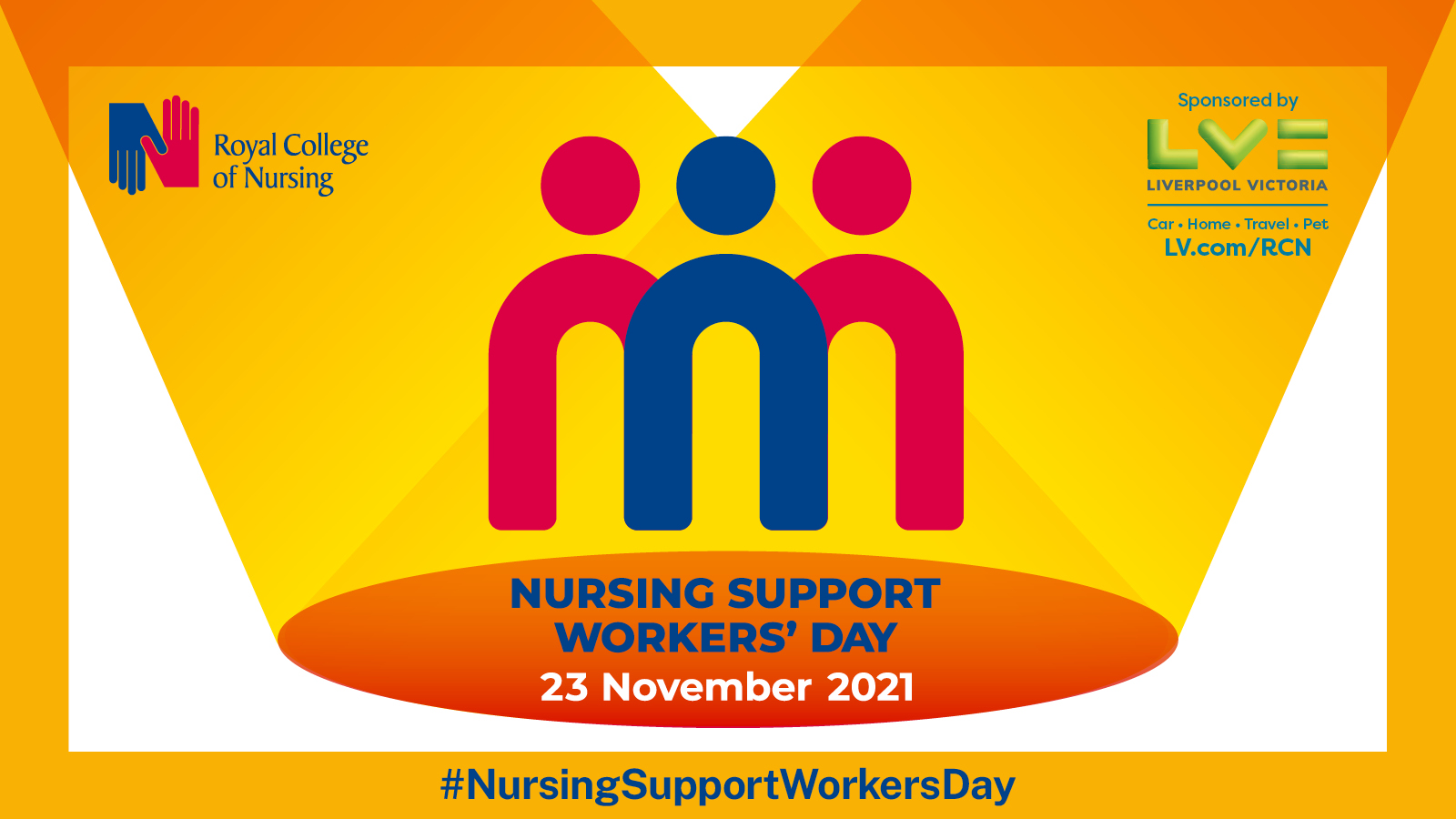 I hold the Scotland seat on the Nursing Support Worker committee. It was fantastic to be part of the early discussions we had on the committee around creating a UK wide Nursing Support Worker Day in the same way that we recognise registered nurses on Nurse's Day. NSW Day is very much led by members of the RCN and demonstrates teamwork at its best as members and RCN staff members across the UK work together.
The first annual NSW Day took place last year and the timing of this was poignant for us all. We have all seen first-hand the important contribution that NSWs have made during the pandemic, from helping support patients and residents isolated from their families to being moved into different roles and taking on new tasks, all whilst balancing this with personal worries. Some even moved out of their family homes temporarily to protect relatives' health.
We received some lovely stories from NSWs last year, who were excited to have a day to celebrate their role and contribution. On one of our regular online education events, we heard from a group in Arbroath were baking cakes for their colleagues and the day had really lifted their spirits.
This year, to celebrate NSW Day, RCN Scotland is expanding even further the range of resources for NSWs so please take a look at what's on offer. I really hope you all enjoy the day. Please spread the word on Twitter and Facebook using the hashtag #NursingSupportWorkersDay and don't forget to tag @RCNScot.