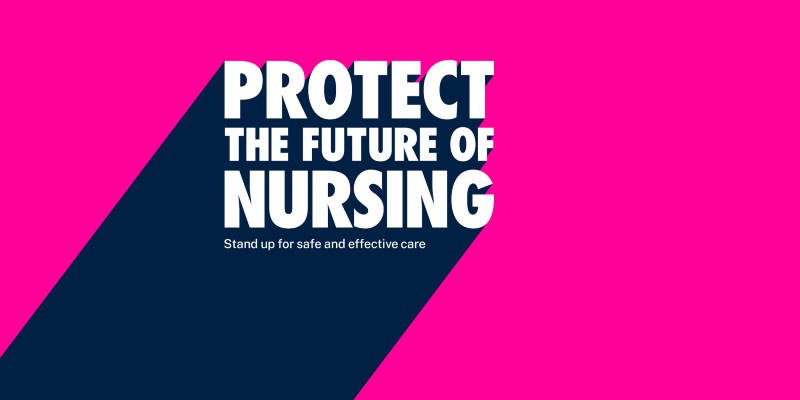 2020 was the International Year of the Nurse and Midwife, although not the one any of us expected.
The leadership, dedication and compassion shown by nursing staff over the last year has demonstrated in the clearest way possible the unique contribution and value of our profession. This has definitely been the toughest and most challenging of my 25 years of nursing. But I still love my job as a Senior Charge Nurse and am incredibly proud of the extraordinary effort and skill that has been shown by colleagues across the whole multidisciplinary team.
The pandemic response has shone a light on the contribution of our profession, but remarkable and innovative nursing care has always been delivered by nursing staff across our health and care sectors day in, day out, year after year.
The events of this last year have made it clear that things need to change for the nursing profession. Longstanding pressures have been exacerbated and, in one of our highest engaged-with member surveys, our members told us clearly that they are working harder than ever but feel less valued. Meanwhile, low staffing levels continue to have a major impact on patient safety, staff morale and wellbeing.
The survey also revealed a sharp rise in the proportion of nursing staff considering quitting the profession. Our members remain passionate about their profession, but action is urgently needed to ensure nursing is attractive, well-paid and meaningfully supported, otherwise we risk many of our members leaving – at a time when the nation needs them more than ever.
So ahead of the 2021 Scottish Parliament election, we are asking politicians, our members, stakeholders and the public to support our campaign to Protect the Future of Nursing. Our manifesto calls for nursing staff to be better valued and for urgent action to ensure there are enough registered nurses and nursing support workers to deliver safe and effective care across all settings.
We call for resourcing to properly reflect the critical role of community services within the whole health system, a workforce that reflects clinical need in the community and care homes, and action to tackle health inequalities.
I'd like to thank the RCN Scotland Board members and reps who have engaged in the work to develop this manifesto, as well as all of our members who have shared their views, experiences and stories over the last year. I'm pleased that the International Year of the Nurse and Midwife has now been extended into 2021 and I know our members are looking to the future.
This blog is taken from the manifesto for our Protect the Future of Nursing campaign - find out more.