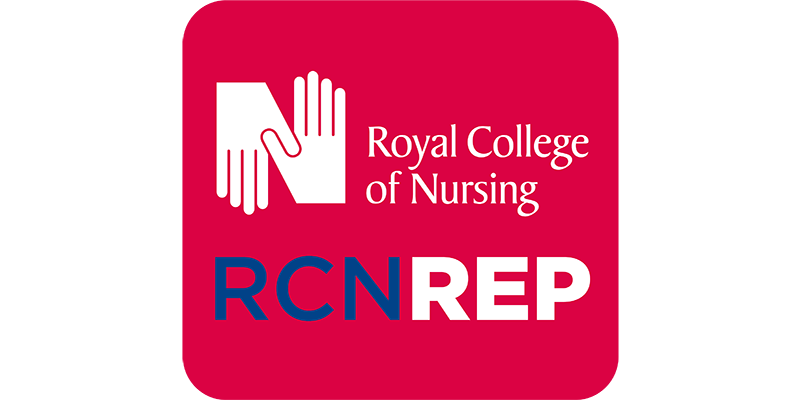 For 10 years now I've had the privilege of representing members as a steward and safety rep. The development opportunities, experiences, relationships and friendships have been invaluable to me on both a professional and personal level.
Over the past 18 months our RCN reps have stepped up and continued to provide that essential support for members in these challenging times, making a huge difference in workplaces across the country. We adapted quickly to new ways of working and have worked tirelessly to ensure members still received excellent representation. In different circumstances, we would have joined together this week to share our learning and experiences but given the ongoing pressures in workplaces we have postponed our conference plans until the spring.
However, I didn't want to miss the opportunity to say thank you for your dedication and hard work. The understanding and connection you have with our members is essential in dealing with often difficult and distressing circumstances. I wanted to share some of the feedback we've had from members about our reps and the support you provide:
"Brilliant every step of the way – thank you!"
"Listened when I was distressed, put points across to my managers when I was feeling vulnerable and could not."
"Helped me through it all in a professional and kind manner."
"Was able to make me feel calm in a stressful situation which allowed me to feel confident when having my say."
"Fantastic professional support."
Our members, the RCN Scotland Board and RCN Scotland staff appreciate all that you do. The role of our reps across the UK has been recognised in a new publication that demonstrates the variety of work undertaken by reps since the start of the pandemic. Titled Facing COVID-19: RCN Reps Share Stories of the Pandemic, it includes case studies from learning reps, safety reps and stewards. It's great to see some Scottish faces included in this publication which should act as a reminder to all of us in rep roles not to underestimate the difference we make to members and nursing on a daily basis. Once again – thank you.