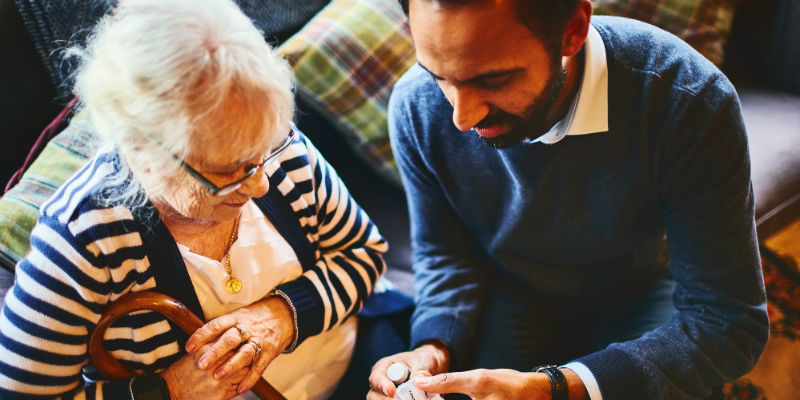 Nursing is facing without question its most difficult workforce challenges. This brings into focus the need for assurance that nursing staff are empowered to work to the best of their ability, in an environment that promotes safe effective practice and is underpinned by the implementation of the Health and Care (Staffing) (Scotland) Act.
We must continue to emphasize the role nursing plays in delivering safe effective person-centered care across our health and social care sector. A sector where change is a constant.
The national care service proposals are a perfect example of this. The success of these proposals will be dependent on getting it right for our workforce. Without this investment such a reformed approach to service delivery will be unachievable.
As the RCN Scotland professional lead for the independent health and care sector, I see this as an excellent opportunity to increase our engagement. RCN Scotland has been influencing and campaigning throughout the pandemic to make sure the voice of all our members is heard at a government level. We spoke up for our members working in care homes and community services at the start of the pandemic when many were focused on the pressures on acute services. More recently we've highlighted the essential role of nursing in our response to the Independent Review of Adult Health and Social Care and the National Care Service (NCS) for Scotland consultation.
Ensuring our work is member led is vital, and I have enjoyed having the opportunity to speak with members (albeit virtually). In September we held four consultation events to inform our response to the NCS consultation. The key themes in our response are:
Recognition for the nursing contribution in social care and the impact the proposals will have on community nursing
Clear clinical and professional governance for nurses working in services commissioned or delivered by the National Care Service
More detailed consideration of mental health models, pathways and services
Pay, terms and conditions in line with the NHS for nurses working in the independent sector
Ongoing engagement and consultation with the RCN and our members.
More recently we hosted two lively discussions where members working in the independent health and care sector had an opportunity to share their experiences and tell us what their priorities are. On the back of this we will be offering many more opportunities to engage and plan to launch an Independent Sector members' group in 2022. We recognise that Scotland's independent sector is broad and multi-faceted and that we need to support all areas of nursing. Our UK wide independent health and social care strategy sets out our vision for better engagement, representation and advocacy for members working in care homes, hospices, GP surgeries, private hospitals, charities and voluntary community services.
You deserve a future where you can practice nursing in the way we know you want to, which demonstrates your knowledge and skills, and provides a career pathway that rewards your commitment.
I look forward to speaking with many more RCN members in the coming months, to share our passion for activism to protect the future of nursing. Please feel free to get in touch and share your thoughts. If you would like to find out more and join our Independent Sector members' group please get in touch via PolicyScotland@rcn.org.uk