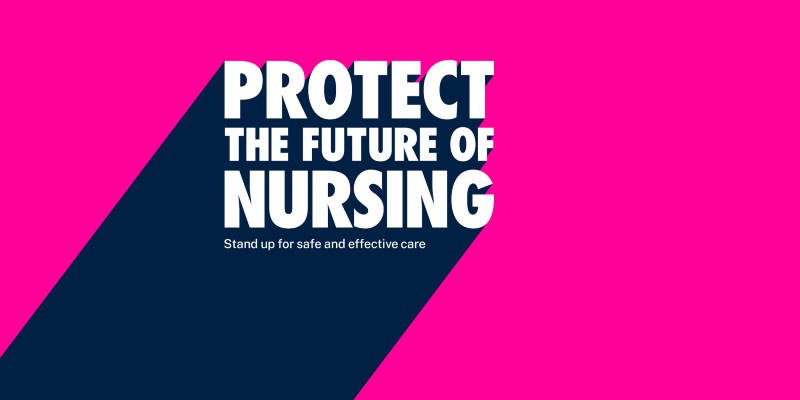 The next Scottish Parliament election is fast approaching, although the ongoing severe impact of the COVID-19 crisis means that, for many of us, the forthcoming election may not be at the front of our minds.

Our members working in hospitals, the community and care homes continue to work under immense pressure at the same time as dealing with the same anxieties and stresses – for example, financial worries, childcare and missing loved ones – as the wider population.

One of our most pressing concerns is the impact of working through the pandemic on the physical and mental wellbeing of nursing staff. Nursing staff are exhausted and must be able to rest and recuperate after this intense period, with early support available for those suffering from PTSD and long-COVID.

But the nursing workforce was under significant strain before the pandemic. Staff shortages, high stress levels and unhealthy working environments were all having an impact on the provision of care and the wellbeing of staff before COVID-19. These longstanding pressures have been exacerbated by the crisis and our members have told us clearly that they are working harder than ever yet feel less valued. As a result, there has been a sharp rise in the proportion of nursing staff considering quitting the profession.

When focus begins to shift towards remobilisation and recovery, there will be an opportunity to tackle these challenges and do things better. Things need to change to ensure that health and care services recover sustainably and meet future challenges robustly. Ways of working will need to be different and the first-hand learning and experience of nursing staff and their colleagues across health and social care must be at the heart of this.

Today RCN Scotland is launching our Protect the Future of Nursing campaign and publishing our election manifesto. We're calling on the next Scottish government to value the nursing workforce, ensure staffing for safe and effective care, create a sustainable future for health and care services, and tackle health inequalities.

This will be an election unlike any we've experienced before, and the RCN will be campaigning in different ways. But one common thread between this and previous campaigns is that it will be because of the efforts of our members that we are able to keep nursing high on the political agenda.

Thank you to all our members who have helped shape this campaign by sharing their views, experiences and stories over the last year. Please visit our website to find out more about the campaign and how you can get involved to help #ProtectTheFutureOfNursing.