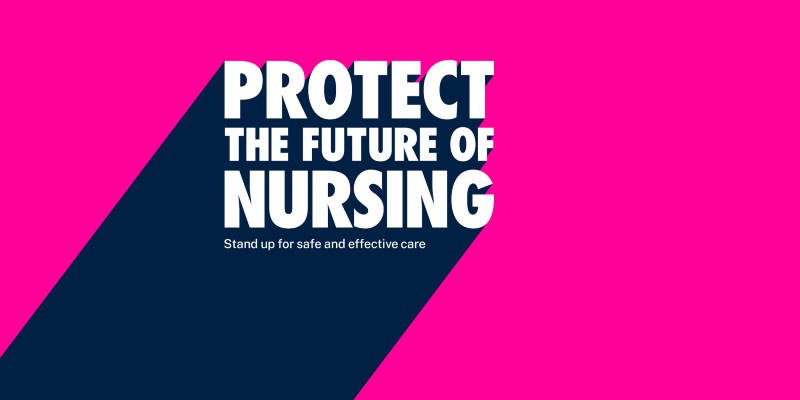 RCN Scotland members and our
Protect the Future of Nursing
campaign and manifesto have been front and centre in helping to push nursing up the agenda in the run-up to voting day tomorrow.
We have been asking the political parties and election candidates to protect the future of nursing and asking our members and the public to contact their own political candidates. A series of virtual events and a national hustings were held where RCN members shared their experiences and asked candidates about their party's manifesto commitments to nursing and health and care.
Our members' questions and experiences clearly struck a chord, with a huge amount of support for nursing being expressed during the events, and some of our key priorities and campaign asks featuring in the parties' manifestos.
Each of the main parties has recognised the need to protect the wellbeing of health and care staff. This echoes RCN Scotland's calls for the right time and support to help nurses recover from their - not just career - but life changing experiences of working within the pandemic.
Some big public commitments have been made around increasing NHS activity. RCN Scotland is clear that patient need must be central to recovery planning, while tackling head on the fundamental issues of an under-resourced and undervalued nursing workforce.
Various commitments have also been made in relation to safe staffing and tackling workforce shortages. For example, Labour, the Conservatives and Greens have all committed to supporting an increase in nursing student places. During our hustings and roundtable events, there was clear support for our call to urgently implement Scotland's safe staffing legislation. The Liberal Democrats have committed to improving scrutiny of workforce planning by presenting an annual workforce report for debate in the Scottish Parliament. Meanwhile the SNP has committed to a 20% increase in frontline health spending, with plans to recruit at least 1,500 more NHS staff.
While there are differences in positions around the best way to reform adult social care, all the parties recognise the need to better value staff working in the sector. Recognition of the key role played by community and primary care services also feature across the party manifestos. The strain on mental health has been recognised in manifestos, as has the need to tackle the deep-rooted health and socio-economic inequalities that minority ethnic communities continue to face.
Whatever the outcome, RCN Scotland will continue work on a cross-party basis to ensure that the warm words spoken ahead of the election translate into action for our members' priorities.
RCN Scotland's response to each manifesto can be found in the campaign news page.