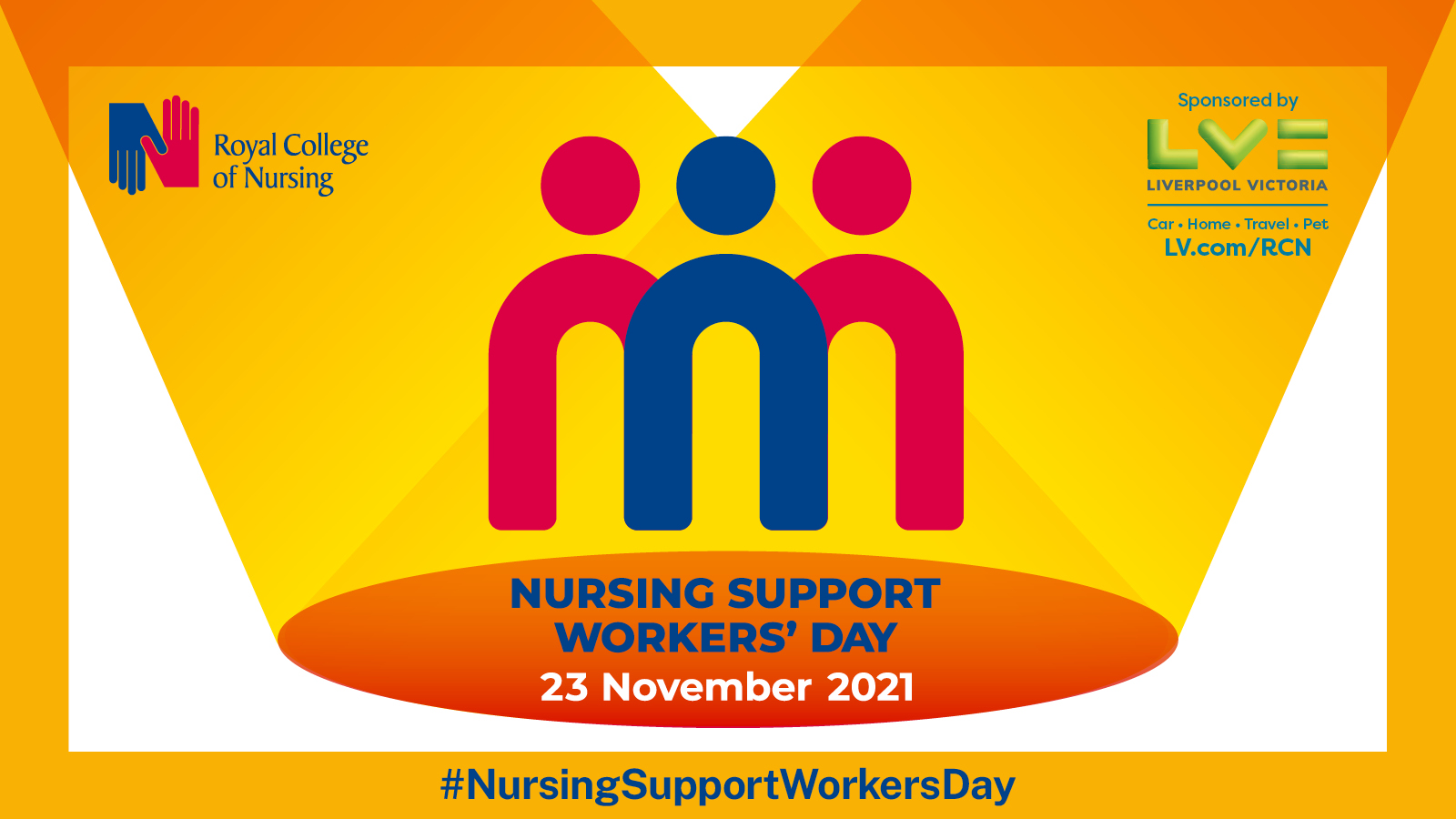 Tomorrow, 23 November, is nursing support worker day which shines a light on the essential role nursing support workers have in patient care, highlighting the wide-ranging work they do as part of the nursing team.

I'd like to thank all our NSWs across Scotland, who make such a valuable contribution in nursing. We have seen this particularly throughout the pandemic. The stories we have heard from our members across health & social care make for powerful reading. In care homes, for example, support workers make up the majority of the team. With relatives unable to visit residents, support workers have been helping support families in new ways whilst providing emotional reassurance.

Whilst NSW Day gives us a wonderful opportunity to put a spotlight on the value of the NSW role, this is not new to us in RCN Scotland and it's something we have been championing for some time. We launched our We Care campaign in 2018, which sought to showcase the contribution that NSWs make. As part of this campaign, we created some videos highlight the work that NSWs do. We spoke to NSWs from across Scotland who told us what makes their job so rewarding and why it means so much to them to be recognised for the work they do.

Since 2018, we have been committed to spreading the We Care message, and this has formed the basis for an exciting programme of learning activities designed to support NSWs. We have visited communities across Scotland, including some of our most remote and rural areas, to meet our NSWs and ensure they feel supported by us.

I'd like to encourage you all to get involved in the activities we have planned for NSWs. I hope you all enjoy this special occasion, do join us on social media to spread this important message and tell us about the celebrations you are having in your local areas.