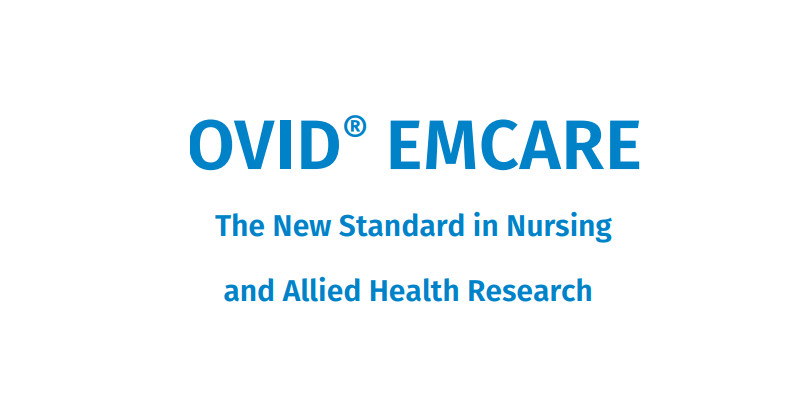 What exactly is Emcare?

Emcare is a premium Nursing and Allied Health bibliographic database that provides a user friendly way to search and extract peer reviewed journal citations. With access to over 5 million records dating from 1998, searching for indexed journals has never been so easy.

Cited to be 'the best scholarly nursing and Allied health research experience', Emcare offers access to content ranging from Nursing, Administration and Management, Palliative Care and Public Health to name but a few. With up to 250,000 citations added to Emcare annually, users will have their hands on the most up-to-date peer reviewed citations.

You can find Emcare on our collections page. To familiarise yourself with the Emcare database, take a look at our online tutorial here, and look out for our next blog on how Emcare can change the way you search!

So get in touch and let us know what you think. We are keen to hear your feedback on the Emcare database. Complete our survey here.

If you need any help, feel free to get in touch.