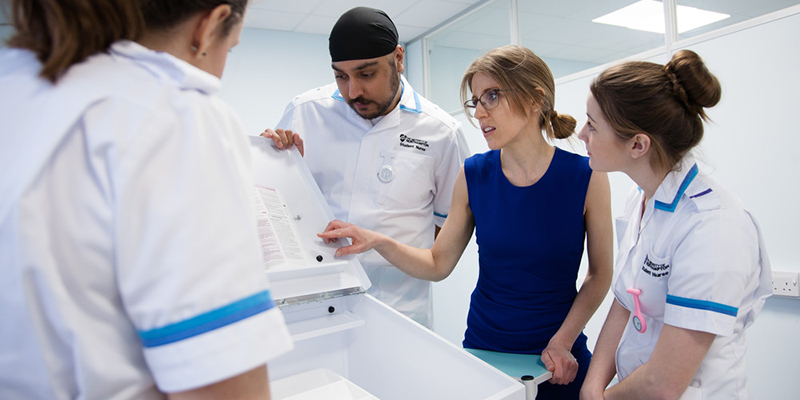 Being invited to be Project Sponsor for the RCN self-care project provided me with an opportunity to reflect on my own self-care and resilience and my mind drifted back to my nurse student days. Degree nursing programmes were few and accredited mentorship programmes had not been developed but I generally felt that I was surrounded by caring individuals who genuinely cared about my welfare.
Arriving at student nursing accommodation the day after my eighteenth birthday, I was greeted by a friendly home matron, Mrs Davies who was to be my 'protector', confidante and sometimes the instrument of thwarting an active social life.
I can't remember a time when as hard as the work was, students and other nurses were not encouraged to take breaks and I remember with fondness arriving for 'early' shift and being sent for a large cooked breakfast at the hospital canteen. The breakfast and huge mug of tea would set me up for the day, although less welcome was the fug of cigarette smoke; so thick you felt you could cut it with knife.
Yes, we worked hard and sometimes did miss breaks and worked after hours but it was not the norm and there would always be compensations like being sent off early on a Saturday evening to attend a vital social event. If sick, you were sent back to nursing home and again I have a very vivid picture of the home warden arriving with cup of tea and biscuits and checking that I was ok. Though less welcome, was her never failing ability to arrive at the front atrium at the very time I was trying to sneak in my then boyfriend (later to become hubby).

The new NMC education standards reassuringly emphasis the requirement for 'students to be empowered and supported to become resilient…' We have an opportunity to influence this consultation and though the days of 'home matrons' have long since gone, accredited mentors and potential role models are in all workplaces and their support is vital to empower student nurses in self-care strategies to enable them to be the strong and empowered nursing workforce of the future.


The NMC's consultation on the new education standards closes on 12 September 2017 so there is still time to have your say and ensure they offer the best for student nurses.