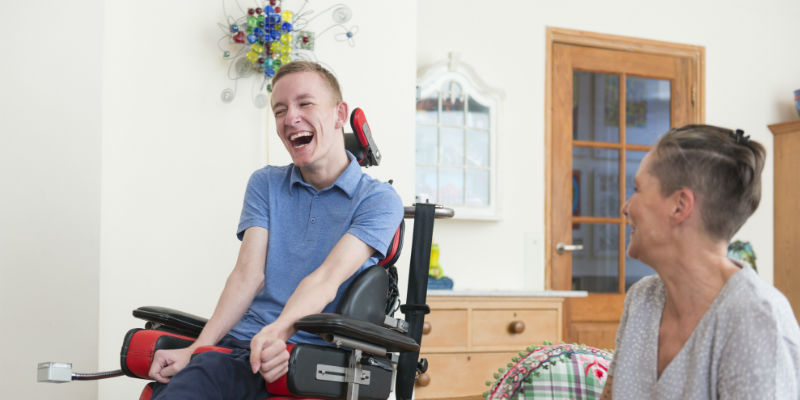 I found the conference inspiring and uplifting, due to the quality of the presentations from professional nurses and patients. These presentations generated discussion regarding the vulnerability of young people and the importance of them knowing their rights, and acknowledgement that it's not just transitioning that can be difficult, but also the period afterwards.
Increased life expectancy challenges
I'm well aware that in neonatal and children's nursing, technology and medication has improved, meaning greater life expectancy for children and young people often with very complex conditions. Indeed, many of the young people who transition into adult services today would not have survived 20 years ago beyond their adolescence, for example cystic fibrosis, where the average age of death is now nearer 50. Although this is wonderful, it has created new challenges for adult care provision. To address this, there was discussion regarding creating young people's wards or adult wards having separate cubicles for young people with chronic conditions, so that their needs could be met (such as more flexible/open visiting times, television cut off times, decoration of walls, parents being able to stay).
When to transition
From the various senior clinical staff who provided UK and US perspectives regarding how transition to adult services is and should be managed, it was clear to see that there is no clear consensus, with some places starting the process at 14. Certainly a gradual introduction to adult services is imperative. It was useful for me to hear that the QNI has created an online module that aims to develop knowledge and skills and thereby improve the transitioning process.
Consent
As a child nursing lecturer, the legal and ethical issues surrounding consent were of particular interest. As children's nurses we accept and advocate for young people giving consent at 16 or younger if Gillick competent, but some of the young people stated that sometimes they did not want to give consent; they wanted their parents to make the decision. Parents also spoke about the difficulty of letting their son or daughter make decisions when they knew the impact of making a 'bad choice' would have on their health. For me, this added an extra dimension to consent; just because a young person is 'of age' and Gillick competent, is that sufficient? The young person and their parents acknowledged that becoming an adult is 'just a number', but they still need an advocate.
Conclusion
For me, the general message was that since 2006, lots of documents regarding transition have been produced, but progress has been slow at best. Perhaps one of the issues being that the approach needs to be dynamic, up-to-date and engaging. Transition also needs to involve the multidisciplinary team working together and advocating as necessary, and as with implementing any new innovation, the young person should be asked to evaluate their experience so that ongoing learning and reshaping of the process can be done.