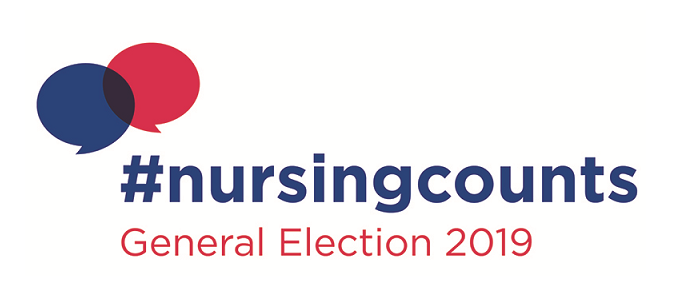 400 years ago, John Donne famously wrote "No man is an island", and I believe this phrase has more relevance today than ever. Just as all our lives are interconnected and entwined, the health and wellbeing of our nation is entirely embedded in every decision a future government will make.
It is impossible to separate this election from the wider issues which are affecting the physical and mental health of our population.
We know that good public health depends on so much more than just access to vaccinations and time with a health visitor.
We know that meaningful prevention requires collaboration across education, health, emergency services, environment, national statistics and technology.
We know that without the right numbers of health and care staff, people will wait longer for treatment, opportunities to prevent complications may be missed and vital care gets left undone.
Nurses and nursing staff make up the largest proportion of our health and care workforce. Our actions improve the health and wellbeing of the population. This is critical to the functioning of any type of economy, whoever is leading the country. Therefore nursing is inherently political, but our health and care system should not be used as a political football.
It's easy for newspaper headlines to focus on Brexit and political point-scoring, but it's nurses who are the most trusted profession. We can use this trust to help the public communicate what they want the future leaders of this country to commit to in terms of improving the health and wellbeing of the nation.
It's time for an honest conversation with the public about what they need and expect from their health and care system. This election offers a real opportunity for cross-party consensus. Our position is clear, we need the next UK Government to:
Address the nursing workforce shortage
Invest in health and care services
Invest in nursing education and professional development
Build an immigration system that supports nursing
Improve working conditions and pay
We can support the public to have this conversation. As health and care professionals, we make decisions based on evidence and our professional judgement. Let's take the same approach to conversations with the public; present them with facts and evidence, and tell them your story.
Be political. Use your voice to gain support for the priorities of the nursing profession.