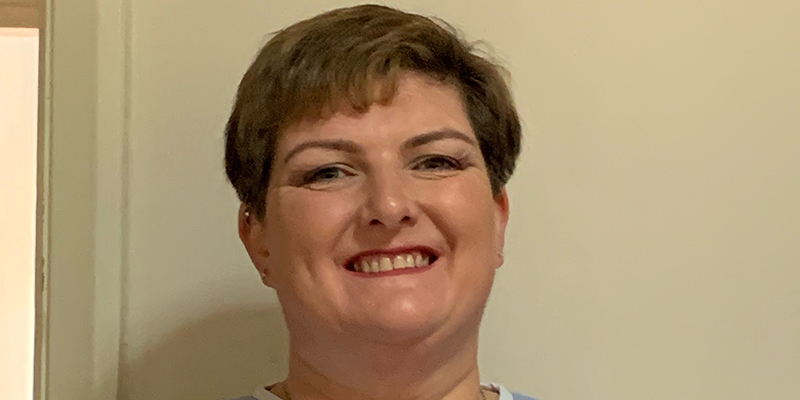 I'd finally found my vocation when I decided to do my nursing degree. However, during my first year it was apparent that there was a divide between fields of nursing that I couldn't understand and it put doubt on my profession. During one placement I was told by a qualified nurse that I wasn't a "real nurse". From that day I fought for recognition of the learning disability (LD) nurse.

My dissertation looked at the importance of the acute liaison nurse within primary care settings to help narrow the gap between inequalities.

My recommendations were to have at least one LD nurse on the wards working alongside general nurses. I thought this was a long way off but one year down the line I was successful in gaining employment on a general ward, working as a general nurse with the skills of an LD nurse.
I absolutely love my job. Making a difference to someone's life is paramount and love to see patients smile. If I can make a patient smile, it makes my day.

My advice to anyone is never give up, don't let anyone put you down, fight for what you believe, change ignorance and old school opinions. Opinion towards my qualification on the ward has changed. Some have admitted that at the start they couldn't understand why an LD nurse was employed on the ward, or how was I going to help. Now they have admitted they were wrong and that I'm just as capable as any other nurse on the ward.

If I can change the opinion on the ward, where else could I make a difference? This is why I applied to be on the RCN Northern Region Board. I want to make a difference to nursing, particularly with the recognition of all nursing fields. Working together collaboratively will help towards creating a safe and effective workforce able to give care to the population as a whole. I may only be a drop in the ocean but I'm making ripples and I'm hoping now I'm on the board these ripples can begin to reach further.
I joined the RCN when I started my training, only thinking it was a kind of insurance for myself and somewhere to turn for advice. Little did I realise the vast amount of work the RCN does to improve the nursing of today and tomorrow, something I wish to be part of.

Together we can help reduce the inequality gap and help support those with learning disabilities get the correct diagnosis, care and treatment they deserve.