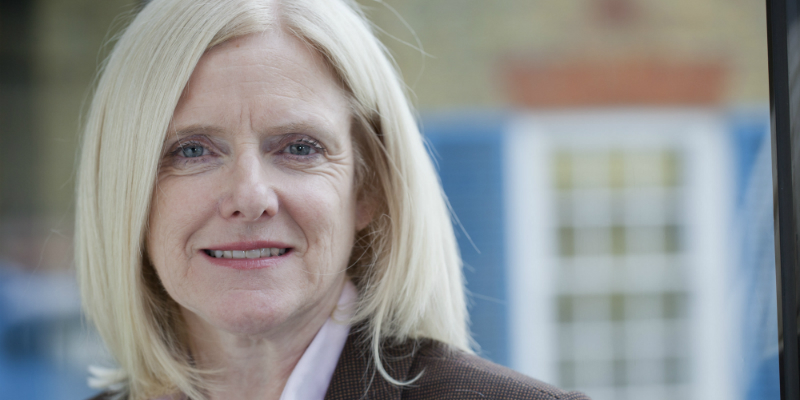 Last week I took part in a conference in Manchester looking at the issues currently facing the nursing profession. There's quite a list – safe staffing, nursing associates, apprenticeships, quality dashboards and the move to community nursing, to name but a few.
When it comes to these issues, evidence is key and in Manchester I argued that our responses to them would be even more effective if we ensure that there is enough robust evidence to inform, support or reject them. I also argued that we need to improve our ways of making existing evidence more accessible and less likely to be overlooked.
We need to build capacity in nursing research and ensure that the contribution nursing can make to research is recognised. Research funding and priorities are dominated by the medical profession - we need to find ways to challenge this if we are going to be able to answer the big questions that matter for nursing, and to ensure we are listened to.
The Safe Staffing Act 2016 in Wales
is a good demonstration of how we currently do not have all the available evidence to either support significant policy changes or to negate them. The Act currently only applies to acute sector environments because of a lack of research and evidence in mental health, paediatrics and community, amongst other areas. The Act itself acknowledges that if there had been evidence for these areas, then they would have been included.
Whilst it is unfortunate, and more than a little frustrating, that these comments were picked up in isolation, and without the right context, this position has prompted a great deal of debate and commentary, which I wholeheartedly welcome – it's an important debate and one that we should be having.
Nurse-led innovation is a passion of mine and I am proud of the RCN's work in this area – just yesterday morning for example, we hosted an event to discuss innovations in end of life care. Delegates heard from
four participants in our programme
, which is supporting nursing staff from across the UK to demonstrate, in real-terms, the economic value of their innovations. There's great research and innovation work happening across our profession. The key now is to put it into the position where it can more effectively inform debate.
What we need is a co-ordinated approach and a system for identifying what evidence is required at a national level on key issues. Doctoral level education has an important contribution to make to enhancing nursing research, but we need to better understand and demonstrate the impact of this contribution on professional practice. By co-ordinating and agreeing where the research focus should be, we will be even better able to inform, support or reject new plans and initiatives and ensure that the implications for nursing are a factor in them.
Marshalling our evidence and agreeing and honing our focus will make us much more targeted and strategic and much more effective in bringing about change. There's great work happening but I believe that we can do better in arguing the case for its relevance and ensuring that it's taken notice of. We need to encourage debate and stimulate innovation.
Generating debate, where ideas are discussed and challenged, will also encourage others to develop their own research and in turn the whole field becomes even more dynamic, stimulating and ultimately, productive.
Nurses can and do make a valuable contribution in this area and by focusing our efforts and fine tuning our ways of working, we can ensure that that this excellent work is even more effective and relevant.