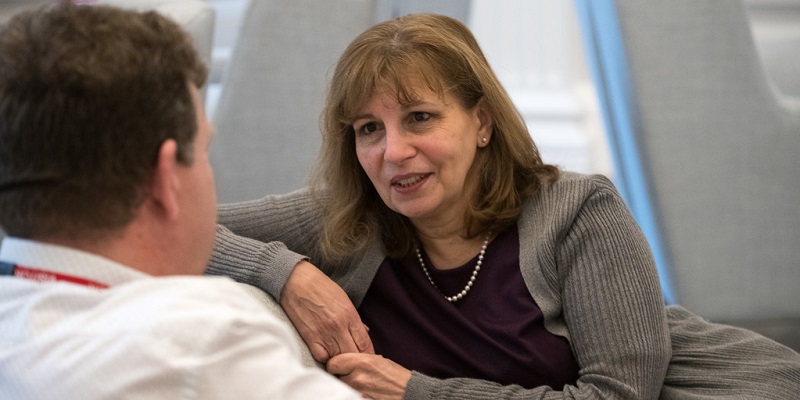 I joined RCN Council in 2014 because I wanted to represent members in my region – the South East – on a national level and make a real difference to their working lives.
One of my aims was to use my position on Council to share concerns that members were raising from the frontline – highlighting examples where our members were working in unsustainable situations because of a shortage of registered nurses and the impact of this on the whole of the nursing team.
My interest in nurse staffing is no coincidence.
My career over the last 30 years has given me extensive experience of staffing management and workforce development, both permanent and temporary, across the NHS and independent sectors.
Particular areas of interest include organising internal banks and using management systems, such as eRostering, to reduce costs whilst maintaining safe staffing levels.

I know that safe staffing is a priority for many of you, too. The results of last year's staffing report made for shocking reading and laid bare the depth of frustration and anxiety in the workforce. Such evidence cannot be ignored.
Every day we're losing highly skilled and hugely experienced nurses from the system, which begs the question: who is going to pass on the skills to the next generation of nurses?
Who is going to support our health care assistants and other health practitioners in the wider nursing team?
What is already clear is that safe staffing cannot be defined by a simple target or a minimum standard. It's about having the right number of nurses with the right skills mix needed to deliver safe and effective care, and genuine accountability at the highest levels when this fails to happen.
We must never forget that registered nurses are an invaluable resource and action is urgently needed to reverse the alarming trend of nurses, new and experienced, leaving the system.
Nursing staff must be valued, properly recompensed and given opportunities to learn and grow. After all, a happy workforce will provide much better care. If the work environment is good for nursing then it's good for patients too.
Achieve this, and half the battle is already won.
I will continue to represent you as we move forward and make sure we have the nurse staffing needed to give patients the safe and effective care they deserve.