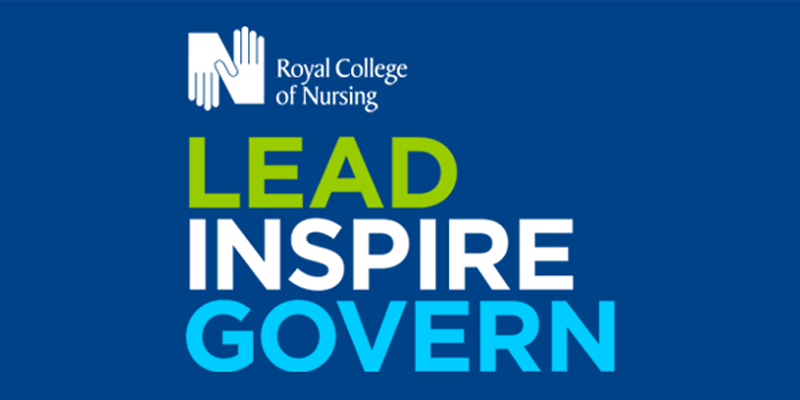 I'm Scott and I am the Vice Chair and Northern region representative of the RCN UK Students Committee. I currently study Adult Nursing at the University of Sunderland. After graduating I have a job lined up at a hospital in emergency care but would like to specialise in sepsis and major trauma in the future.
My highlight of being on the committee has to be our involvement and support with our Covid response. We created webinars informing students; they were well received and being able to support them in that way was a new experience. Additionally, being involved with the Student Ambassador (SA) conference and seeing how enthusiastic and driven the SAs are gave me a real drive and passion for speaking up for students.
The Students Committee formally meets four times a year. In these we discuss issues directly affecting students. We come up with ideas to address these issues and push them forward to RCN Council via the student member of Council and Students' Professional Lead. We also discuss and implement methods to best support student ambassadors and the issues they are facing. There are also extra meetings including Congress planning, student ambassador meetings, and involvement within the region. It is down to the individual how much time you have to give - if you are struggling with academic pressures or placement, communicate this to the team and they will support you. The committee role opens lots of opportunities and if you have the time to get more involved do it
Being on the committee has massively helped my career prospects. I've developed skills in leadership, assertiveness, organisation, interviewing, presenting and writing. In job interviews, talking about representing student nurses that have elected you also gives you something different to discuss outside of your studies and demonstrates a huge level of responsibility.
Students are the future of nursing and believe it or not, that is a pretty important factor. Without student involvement, issues surrounding education, placement experiences, finance, ways of working would just not be addressed. The more students shout about issues, the more the RCN can speak up.
You pay a fee for a professional body as well as a trade union, so utilise the huge array of resources you have access to. The more you are involved the more you can influence change, including funding the future of students' education and safe staffing – which increases patient safety and staff capacity to assess and supervise students.
Over the next two years, I see the priorities of the committee being the next stages of the NMC pre-registration review – gathering student views to examine all aspects of nursing education, continuing support of SAs, and advancing the Fund Our Future and Safe Staffing campaigns.
If you are considering standing for election, just put yourself forward. Being on the committee gives you many personal skills that help you in future, but there is nothing greater than the feeling of, supporting your peers at local, regional, and national level. Also, the networking opportunities are immense. As a result, I have joined a number of RCN forums and hope going forward I can continue to advocate for members.
I would also like to take this opportunity to thank all of those who have stood by me at university with the role, as well the committees of 2020 and 2021. It's been an outstanding two years and I look forward to seeing what the committee does next.
Nominations are open now for the RCN UK Students Committee, if you would like to stand for election submit yours by 4:30pm on Monday 11 October. Find out more here.