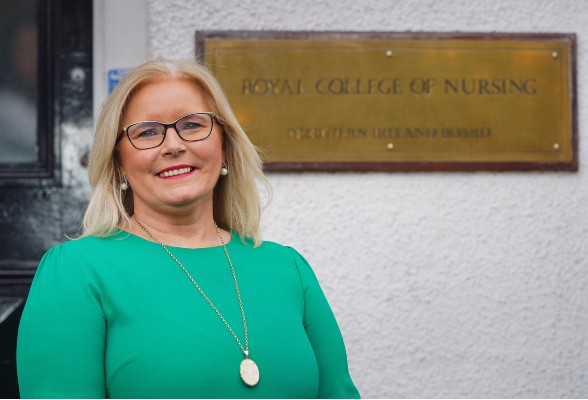 I wanted to share news with members that our Chief Executive and General Secretary, Dame Donna Kinnair, will be on extended sick leave for the coming weeks as she is recovering from a cycling accident. Your elected Council has asked me to serve as Acting General Secretary and Chief Executive during this time.

No one will be surprised to hear that Donna's first response was to praise the nursing staff who looked after her in hospital. I know I speak for all our members when I wish Donna a full and speedy recovery.

In my acting role, I will lead the staff, working with Council, to ensure we continue to support members and raise the issues that matter most to you.

Yesterday, the Chair of Trade Union Committee, Graham Revie, Chair of the Professional Nursing Committee, Rachel Hollis and Susan Aitkenhead, RCN Scotland Director, hosted a roundtable with Conservative MPs to discuss key issues facing nursing and our key priorities for Westminster MPs in the coming year. Sir Bernard Jenkin chaired the event and MPs attending included Jeremy Hunt, Sir Graham Brady, Maria Caulfield and Paul Bristow.
We shared our priorities on safe staffing and Fair Pay For Nursing, highlighting that you continue to work under significant pressure in all settings. We were clear that long-term workforce planning and investment must be a priority for the UK government when planning for return to normal services after the pandemic. Looking ahead to the Queen's Speech in early May, we discussed the how MPs can help to support safe staffing particularly in the forthcoming health and care legislation.
On Thursday evening, we will hold our Fair Pay For Nursing virtual march event. We will be travelling across the four countries of the UK to Downing Street – hearing from our members about the impact of low pay and why our campaign is so important. Please join us on at 8pm and take action.
I will continue to update you every week as we look ahead to Glove Awareness Week, Nurses' Day and our Annual General Meeting - so please continue to look out for these updates.