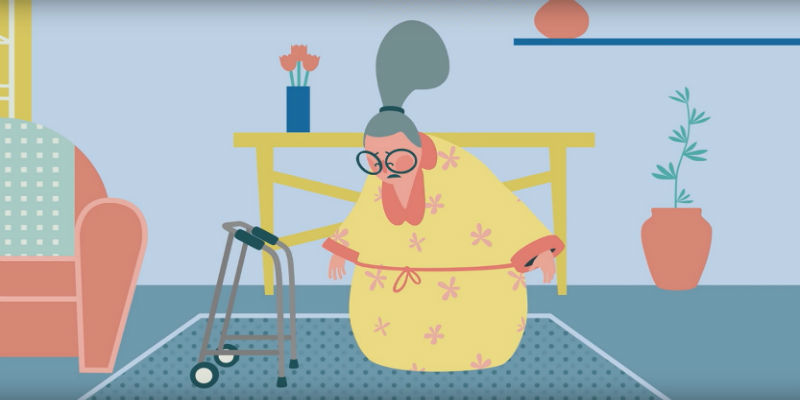 Assessing, planning, delivering and evaluating care and treatment of people living with dementia is highly skilled work which can be further complicated by the presence of unrecognised delirium. Yet, if we were able to incorporate focused observations of the person's level of wakefulness into our daily routine, we would be better placed to spot delirium and initiate treatment, improving the outcomes for all concerned.
We should always start our observations are we enter the person's space, asking ourselves, "Did they notice me entering?", "Do they appear to be seeing things?", Are they reaching for things that are not there?", Are they talking to someone not present"?

50% of people with delirium experience hallucinations, which in contrast to hallucination in dementia, are of rapid onset and related to perceived impending danger. As we greet the person we should continue to observe them for eye opening and sustained eye contact; something expected in the absence of delirium.

Now we can ask some simple orientation questions about where they are, the time of day or what's about to happen, while considering any sensory difficulties they may have and their usual level of orientation. You would expect a usual response and the establishment of eye contact within 10-20 seconds, anything else would raise concern. If in contrast to their usual response the person appears hypervigilant, unable to focus, distracted, agitated or even anxious, we may be observing hyperactive delirium.

However, the person may be too sleepy to sustain eye contact or engage, falling back to sleep mid-sentence. This is clearly abnormal and we may be observing hypoactive delirium. People living with dementia, unless in the last phase of their live, should have normal levels of wakefulness and be able to sustain eye contact. Conversations with people with dementia do not always make sense to us but the person should be able to stay in the moment and remain focused.

If we think we have observed the person's normal level of wakefulness they are unlikely to be experiencing delirium. However, some subtle signs of delirium may have been missed prompting a quick objective test. These objective tests include asking the person to say the months of the year or days of the week backwards or to count down from 20-0 or 10-0 depending on their usual abilities. Should the person's ability to complete the task have changed rapidly delirium is likely and further assessment is necessary, quickly. This type of testing is not appropriate as a daily test, but can be useful when we are uncertain and can provide an objective test for others involved in their care and assessment.

We can reduce the burden of unrecognised delirium by routinely observing levels of wakefulness in our day-today-day assessments.
More information about the RCN Delirium Champions project and resources can be found on our Don't Discount Delirium webpage