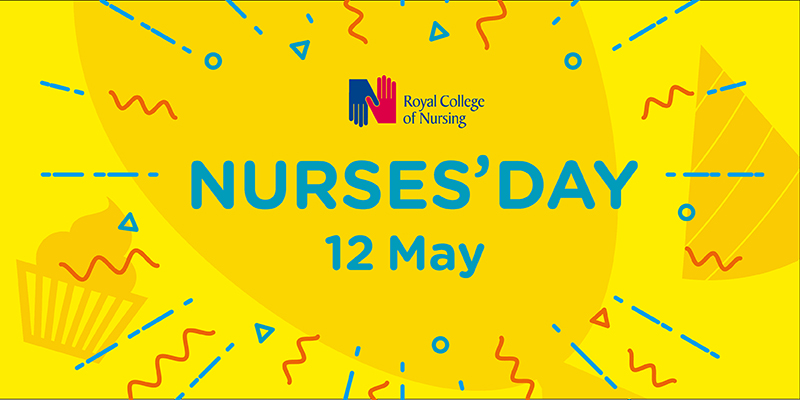 Nurses' Day offers a chance to celebrate the fantastic care you and your colleagues give to patients every day.
Today, nursing staff up and down the country will be taking part in the UK's Biggest Nursing Party.
I hope each and every one of you can take a moment, whether it be at home or at work, to join the celebrations and reflect on the extraordinary difference you make to someone's life and that of their loved ones every day.
We know that nurses have many different roles, as clinicians, managers, researchers, leaders, teachers, researchers. Nurses are everywhere and often referred to as the 'Swiss army knife' of the health system.
Commemorating the birth of Florence Nightingale, Nurses' Day is also an opportunity to celebrate the global impact of nursing.
We are part of a community that stretches across the world and enabling us to make vital contributions to global health issues.
From being on the front line of health pandemics to playing a leading role in creating a healthy and sustainable future, to leading access to digital care and managing complex needs for the frail elderly across health and care, nursing staff are key in ensuring our health care systems are resilient, and that our patients receive the best possible care.
If you haven't seen already, we have produced a short animation which you can personalise to say thank you to your colleagues, friends and nursing staff across the country.
It would be amazing if you could create your own video to help spread the tremendous work you do.
And if you're having a party today, please do share with us how you're celebrating by tagging @theRCN on social media and using #NursesDay.
Today is about you, us as nurses being visible, vocal, harnessing our collective strength on a local and global scale.
Just take a moment to look at your video and wow the world.
Thank you for your outstanding contribution to health and care and the difference you make in all that you do.