RCN & SOM Occupational Health Nursing Virtual Conference and Exhibition
26 Mar 2021 09:00 - 14:30
Online
Returning after a sell out 2019 conference and for the first time virtually, the RCN and SOM have continued their hugely successful events partnership to bring the RCN & SOM Occupational Health Nursing Virtual Conference and Exhibition.
To book online using a credit/ debit card select 'Book Now'. For all other payment methods check the 'Fees' tab.
Adapting to our changing landscape, this virtual conference will cover a broad range of topics designed to support Occupational Health Nurses across a variety of different settings and circumstances.

Topics include:
Mental Health
NMC plans for the SCPHN register
Health and Safety Executive
Leadership and Occupational Health
Consent & Disclosure
This conference will be hosted on Hopin; a word leading all-in-one virtual event platform.
Our virtual conference venue
The RCN & SOM Occupational Health Nursing Virtual Conference will be hosted on the world leading all-in one virtual conference platform; which boasts features including:
networking one on one over live video
informal chat rooms
exploring the interactive exhibition
extended access to the conference recordings for a limited period after the event.
By attending this session attendees will be able to:
highlight the latest developments in occupational health research, practice and policy
refresh on the fundamentals of occupational health nursing including assessment of mental health investigative enquiry showcasing good practice
reflect on personal leadership, demonstrate an awareness of the factors that influence leadership and managerial skills.
Our virtual venue: Hopin
The event will be hosted on the world leading all-in one virtual conference platform; Hopin, which enables a highly interactive and engaging experience.
Please note that this is a private event for registered delegates who will be required to have a valid conference booking.
Read your conference brochure and guide.
View a short video introduction to help you navigate around our virtual venue, Hopin.
Access to the event
All booked participants will be emailed details on how to login to Hopin, our virtual venue, in advance of the conference starting. If you are unable to locate your email it is possible that the email may have landed in your Spam/Junk folder. If you still cannot find it, please check which email you signed up to the event with, as this is the email which we will have the sent the magic link to. If you continue to have problems, then email the Events Team at rcnevents@rcn.org.uk or contact 020 7 647 3577
For best results:
use a computer if possible
if using a tablet, please ensure you have downloaded Google Chrome and use this browser to enter Hopin.
using a personal device reduces the risk of organisational firewalls blocking access
use Google Chrome or Mozilla Firefox
close any programmes you don't need or that also use a camera
open in an incognito window
if something goes wrong, try refreshing your browser.
Following the conference recorded sessions will be available for registered delegates.
Update your profile
On first access you'll be prompted to set up your Hopin profile.
Your profile helps you connect with others at the event and supports networking. Upload a profile photo, add your place of work, job title, social media contacts and a brief biography to help give you more presence at the event.
After the event:
Don't forget to take a few minutes to complete the evaluation at the end of the conference. All answers will be treated in the strictest confidence and will help us to shape future events, both online and face to face.
You can download your self-learning certificate from this web-page following the event. In order to validate the learning gained we recommend that a reflection is completed and submitted with the certificate as part of any review.
Category

One day virtual conference
Fee
VAT
Total
RCN, SOM and FOHN Members Rate
£80.00
£16.00
£96.00
Non-Members Rate
£120.00
£24.00
£144.00
Online bookings are the easiest and fastest way to book 24 hours a day, 7 days a week.

Bookings can be made by phone with payment by credit card/Maestro, by calling: 02920546460. Lines are open from 9.30am - 4.30pm Monday to Friday.

Bookings can also be made by post with a downloaded booking form with credit card details or payment/remittance advice posted to: Event registrations, PO Box 2329, Cardiff CF23 8YZ.

A booking form with credit card details or payment/remittance advice can also be faxed to: 02920546489.

Payment by invoice is available on request. A Purchase Order and booking form are required.

All bookings will be confirmed in writing.

You will not be registered for this event unless payment accompanies your application. Places cannot be held provisionally.

The RCN reserves the right to refuse any booking at any time.
For any queries about this event please contact:

Andy Murphy, Business Events Organiser
Andy.Murphy@rcn.org.uk
020 7647 3960
Bookings
To book your place please contact the RCN Events Registration Team on 02920546460
Monday to Friday (9am - 4.30pm)
Eventsreg@rcn.org.uk
+44 (0)2920546460
This Virtual conference and exhibition is an unrivalled opportunity for you to connect directly with a significant group of leading UK and SOM Occupational Health nurses.
There are a number of ways you can get involved, from networking to raise your profile to tailored commercial packages to help achieve specific objectives.
Here are a list of exhibitors attending this virtual conference:
Dermal
Greys specialist recruitment
SOM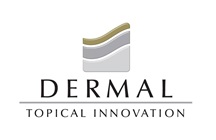 Since 1963 Dermal has been at the forefront of innovative topical formulations, developing highly effective, cosmetically acceptable and proven therapies for the management of skin conditions.
Visit our updated website www.Dermal.co.ukto review our online resources, or visitwww.Doublebase.comor www.AdexGel.comto find out more about our brands.
Greys is a specialist Occupational Health recruitment consultancy, providing recruitment solutions to employers and candidates.
Our team has over 70 years' experience recruiting in the Occupational Health industry.
We recruit throughout the UK on a Permanent, Contract, Temp, Ad-Hoc and Sessional basis.
We recruit:
OH Technicians
OH Nurses
OH Advisors
OH Managers
OH Physicians
OH Physiotherapists
OH Counsellors
Health & Safety Professionals
The Society of Occupational Medicine (SOM) is a multi-disciplinary professional society whose membership includes over 1700 OH doctors, nurses, physiotherapists, occupational therapists, and technicians. SOM Patrons are Lord Blunkett, Dame Carol Black, and Sir Norman Lamb. Member benefits include: free webinars, SOM/James Hallam Occupational Health Nurse insurance and free Nurse Appraisal Online Toolkit. www.som.org.uk
We are now accepting bookings for further information please contact the exhibitions team:
T: 020 7647 3959
Page last updated - 26/03/2021