RCN UK Joint Representatives' Spring Conference 2022
01 Apr 2022 09:15 - 16:05
Online
FREE
Please note online bookings have now closed, if you wish to book to attend, please contact us using the buttons above to secure your place. Please note the bookings telephone line is open from 9.00am to 4.30pm.
We are delighted to advise that the Spring Conference will be held virtually on the 1st April 2022.
Our theme for this conference is about raising the bar. As reps we are committed to raising employment standards for nursing staff wherever they work. We are driven by a sense of fairness, equality and achieving what is right for our members.
Katy Welsh, Chair of UK Learning Reps Committee, will be your Conference Chair and she will be joined by Pat Cullen, RCN Chief Executive and General Secretary, as well as a special guest speaker we look forward to announcing soon.
The spring conference will be hosted on the world leading all-in one virtual conference platform; Hopin, which enables a highly interactive and engaging experience for participants.
Follow us on twitter using our hashtag #RCNRepsSpring22 @theRCN
Topics will include:
COVID risk assessment and PPE
Flexible working and safe staffing
Violence in the workplace
Mandatory COVID vaccinations
We are pleased to introduce the reps from your conference planning group:
Ali Upton - Chair RCN UK Safety Reps Committee (South East)
Neil Thompson - RCN UK Safety Representatives Committee (East Midlands)
Leonore Newson - RCN UK Stewards Committee (South West)
Ngaire Cox - RCN UK Stewards Committee (South East)
Fiona Holley - RCN UK Learning Representatives Committee (South East)
Greta Alleyne - RCN UK Learning Reps Committee (West Midlands)
The Royal College of Nursing would like to thank the following organisations for supporting this event:
After the event:
You can download your self-learning certificate from this web-page following the event. In order to validate the learning gained we recommend that a reflection is completed and submitted with the certificate as part of any review.
Katy Welsh, Conference Chair – Katy Welsh, Chair of UK Learning Reps Committee.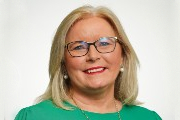 Pat Cullen, RCN Chief Executive and General Secretary. You can read more from Pat on her blog.
Everline A. Aketch (PhD) works with Public Services International (PSI) a global trade union federation that represents over 30 million public sector workers from 700 unions in over 154 Countries as the Sub-Regional Secretary for English Speaking Africa (East, West and Central). Everline is passionate and advocates for access to quality public services as essentials and drivers to socio-economic transformation, workers rights, tax justice, trade and social justice. She has represented her organisation (PSI) in a number of fora including those on tax justice and debt both at regional and global level among others. She also undertakes training of public sector workers on their rights including collective bargaining, organising and recruitment.
Dr Denise Chaffer - The RCN President acts as an ambassador for the nursing profession and represents the College to its members, stakeholders and the public across the UK and the world.
Denise is currently the Director of Safety and Learning at NHS Resolution and is both a registered nurse and midwife by background. Previously, she has held a number of director of nursing roles, including for two acute trusts, a primary care commissioning organisation and for the NHS England North West London region.

Emma Greenbank
Emma qualified as a solicitor in 2000 and she specialises in Employment Law. She's worked in private practice and she joined the RCN in 2010 as a Senior Legal Officer. Emma has considerable experience in representing members in employment tribunal and court claims. Her areas of expertise include unfair dismissal, all types of discrimination, TUPE, wages and whistleblowing claims. She is currently Head of Legal (Employment) at the RCN.
Barry Hutchinson
Barry is currently a National Officer in the RCN Employment Relations Department. He works across the NHS and Independent Sector teams and has specific responsibility for the England Ambulance Trusts, the Care Quality Commission and the Priory Group. Barry also represents the RCN on the NHS Staff Council Equality, Diversity and Inclusion Group.
Barry is both a Registered Mental Health Nurse and Solicitor. He has held a number of nursing posts within mental health, from Staff Nurse to Community Psychiatric Nurse and Day Hospital Manager. Barry also worked as a senior manager in the private sector and Local Authority social care before taking time out to train for and become an employment law solicitor. He joined the RCN as an Officer in Northern Region before moving into a National Officer post.
Outside of work, Barry has spent time as a Justice of the Peace and as a Trustee and Director of the Citizens Advice Bureau.
Ian Norris
Ian is a Registered Nurse with over 40 years' experience. Ian is the RCN London representative on the UK Safety Representatives Committee and is also an RCN Steward. Having held several RCN positions - from Branch Officer posts to Chair of RCN London Board, RCN Council Member, and as an RCN Foundation Trustee and Chair of the RCN Foundation Grants Committee, has equipped Ian with the knowledge and skills to represent members and Nursing, ensuring that the Nursing Voice is heard. Ian is currently Staff Side Secretary at an Acute Trust in East London where he works clinically as Lead Nurse for Stroke Services
Ian King
Hello, and thanks for having me.
A bit about me…I have been working for the RCN since 2007.
My professional life comprises 30+ years of experience of working in advice and support roles in Higher Education, Adult Social Care, Homelessness and for the past 15 years as a Welfare Adviser at the RCN. I also work as an organisational coach for the RCN. I am a member of the International Coach Federation; hold an NLP practitioner qualification and I am a practitioner of Positive Psychology coaching.
Holly Chadd
Holly is the peer support officer at the RCN, facilitating peer to peer networking for members with lived experience of disability and neurodiversity via the Peer Support Service. With a Masters in Disability Studies, Holly works to ensure that members' lived experiences of ill health, disability and neurodiversity is heard and reflected in work across the organisation and externally. Holly also works across Member Support Services delivering projects and promoting services.
Our virtual venue
This event is hosted on Hopin, the world leading, all-in-one virtual conference platform that enables attendees to connect, learn and interact live with people anywhere.
Please note this is a private event for registered delegates who have a valid conference booking. Registered delegates will also be able to view recorded content after the event.
We recommend reading the following guidance before the event to ensure that you get the best experience using Hopin.
You can also watch this short video introduction to the platform.
Accessing Hopin
Delegates can expect to receive their Hopin joining instructions by email in the two weeks leading up to the event. Please note if you have registered for the event using a work email address, there are occasions when firewall settings can block the email reaching you. If you're unable to locate your joining instructions, please contact a member of the events team on 0207 647 3577 or email jointrepsconf@rcn.org.uk.
Updating your profile
When you first access the Hopin platform you'll be prompted to set up your profile.
You can upload a photo, add your place of work, job title, social media contacts and a brief biography to give you more presence and support networking at the event.
Issues contact jointreps@rcn.org.uk
Check your equipment
• Use a computer or laptop if possible, preferably not more than 3 years old
• If using a mobile device please ensure that you use Safari on iOS (tablet) or Google Chrome on Android (mobile phone.)
Check your browser
• Use the latest versions of Google Chrome on your computer or laptop
• Open the event in incognito or private browser window
• If using a work device with firewall protection, share this network guide with your IT department ahead of the event with the list of sites to whitelist.
Check your internet
We recommend running a speedtest before the event to check your bandwidth internet connection.
If the result is poor, you may need to consider a different location or use an ethernet cable between your computer or laptop and internet hub.
Troubleshooting
• Check that you have followed the advice above for the best experience using Hopin
• Close any programmes that you don't need including Microsoft Teams
• Refresh your browser
• Quit and relaunch your browser from an incognito or private browser window
• Make sure that nobody else in your household is using the internet as this could effect your bandwidth internet connection
• Restart your computer
• Email jointrepsconf@rcn.org.uk for further support.
To provide additional support to reps during the conference, the following RCN departments will be having a booth at our virtual exhibition:
We are pleased to confirm the following exhibitor(s) will be supporting the event: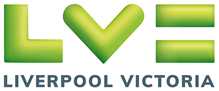 LV= are the RCN National Conference Event Partner 2022