RCN Women's Health Conference
Inequalities in Women's Health - seizing the cusp of change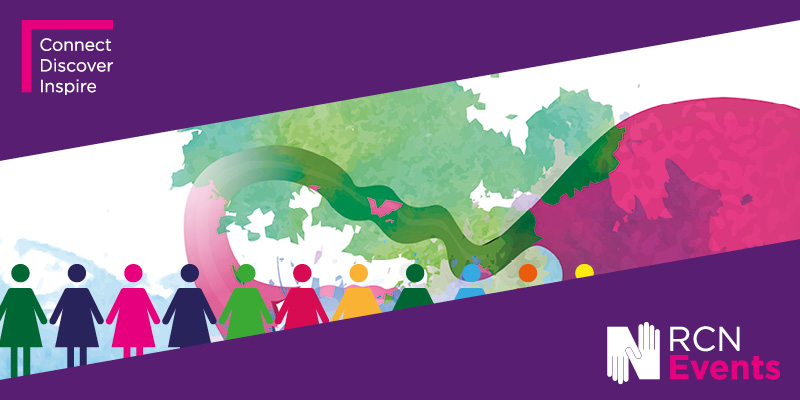 06 Dec 2023, 09:30 - 16:00
RCN Members: £125 +VAT

CPD hours: 6.5
Choose event information:
Online booking is now closed. If you wish to book a place, please contact the Events Registration Team on 02920546460.
Join us in-person or online for the latest updates to support your professional development.
This one-day conference will explore the challenges and solutions to addressing the health inequalities gap for women's health across the UK. Brought to you by the RCN Women's Health Forum, the conference programme will:
Examine the nurse's role in addressing inequalities in women's health
Develop confidence and skill in identifying and supporting vulnerable women
Update clinical knowledge in common women's health issues
Strengthen skill in managing sensitive conversations in pregnancy loss
Build expertise in encouraging and supporting learners
Promote existing and new RCN Women's Health Forum practical resources to support nursing practice.
Programme topics include:
Health inequalities and the impact on women
Innovations in managing fibroids
Living with endometriosis
Supporting women facing pregnancy loss
Tackling inequality
Fostering passion in women's health
Panel discussion: Enablers for change.
Who should attend?
We welcome all who work in women's nursing, whether experienced or newly practising, from practice nurses to gynaecology and specialist nurses, midwives, nursing support workers and students.
What previous attendees have said about the Women's Health Conference …..
"BRILLIANT. I will certainly be a regular at this event going forwards"
"Fabulous sessions, brilliant chairs and inspiring session leads. An extremely good study day"
"A great resource for women's health".
Royal College of Nursing
20 Cavendish Square
Marylebone
London
W1G 0RN
20 Cavendish Square is located behind John Lewis, Oxford Street.
Visitor car parking
Q-Park Oxford Street is an underground car park situated underneath Cavendish Square. You can pre-book your parking by visiting the Q-Park website.
Tube
The nearest stations are Oxford Circus and Bond Street.
Bus
There are many buses routes that stop nearby, including the 10, 25, 55, 73, 98 and 390.
Air
London has five major airports: London City, London Gatwick, London Heathrow, London Luton and London Stansted.
London Heathrow, Gatwick and Stansted airports have dedicated express train services into central London.

London Heathrow and City airports are directly connected to the Tube network.

National Express, Easybus and Greenline coach transfers run 24 hours a day and start as low as £2 when booked in advance.
About London
For more information on London as a destination please visit www.visitlondon.com; the official city guide to London.
National Rail
Please visit the national rail website for further information on train routes to London mainline stations.
We are aware that a number of train operators will be taking industrial action on 6 December which may disrupt some travel to London for the conference. The services that will be affected on this day are:
For anyone that is affected by the disruptions and unable to travel to London, we are looking to make the conference available online as well as in-person.
Registration

On arrival please make your way to the RCN registration desk which will be clearly signposted. You will be issued with conference materials, including a programme, certificate of attendance and a name badge. Refreshments will be available through-out registration which takes place 9 - 10am.

Lunch

Lunch will be served at the time specified in the programme. If you have any specific dietary requirements, please inform us in advance so we can ensure your needs are catered for.

Specific requirements

If you have any specific requirements (e.g. hearing loop etc.), please inform us in advance so we can ensure the appropriate arrangements are in place.
A call for donations!
The RCN Women's Health Forum will be collecting sanitary products onsite for donation to charitable organistions. We are calling for all delegates and speakers to support this initiative and ask that any donations are handed to the RCN Women's Health exhibition stand. Your support with this initiative is very much appreciated.
Exhibition

There will be a small exhibition running alongside this event. These exhibitors have chosen to exhibit at this conference as they feel their products and/or services may be of interest to you. The exhibition also supports the conference, therefore please take the time to go and visit each exhibition stand during the exhibition viewing times.

Twitter
You can tweet ahead of the event and on site by using #RCNWH23 and including @RCNWomensHealth

Presentation slides

Presentations slides will be made available to delegates approximately 1-2 weeks post-event where we have consent from speakers to share.

Receipts and registration enquiries

If you require a receipt or have any queries relating to your registration or payment for this event please contact the RCN Events Registration team direct on 029 2054 6460 between 9am – 4.30pm, Monday to Friday, or email eventsreg@rcn.org.uk
Alternatively, please contact staff on the registration desk at the event.

Cancellations and substitutions

Only cancellations received 10 working days before the start of the event will be refunded, minus a 25% administration fee. Regrettably, no refunds can be processed after this date.

Places can be substituted at any time. Please contact the RCN Event Registrations team on 029 20546460 with details of name changes.

After the event

Please take a few minutes to complete the evaluation at the end of the event. All answers will be treated in the strictest confidence and will help us to shape future events, both online and face to face.

The RCN Women's Health Forum look forward to welcoming you to the conference.
Our virtual venue
This event is hosted on Zoom Events, the all-in-one virtual conference platform that enables attendees to connect, learn and interact live with people anywhere.
Please note this is a private event for registered delegates who have a valid conference booking. Registered delegates will also be able to view recorded content after the event.
We recommend reading the following guidance before the event to ensure that you get the best experience using Zoom Events.
Accessing Zoom Events
Delegates can expect to receive their joining instructions by email in the two weeks leading up to the event. If you're unable to locate your joining instructions, check your junk email first, then please contact a member of the events team on 0207 647 3577 or email rcnevents@rcn.org.uk.
If you have registered for the event using a work email address, there are occasions when firewall settings can block the email reaching you.
If you do not already have a Zoom Events account, you will be asked to create one and agree to their terms and conditions before accessing the event.
Note: To join the event, users must log in to Zoom Events using the same email address used when booking a place at the event.
Please test your joining link before the day of the event. Some organisations firewall protection may block access to Zoom Events, so you may need to contact your IT department to resolve this.
Creating your profile
When you first access Zoom Events, you'll be prompted to set up your profile.
You can upload a photo, add your place of work, job title, social media contacts and a brief biography to give you more presence and maximise networking at the event.
In preparation for the event, we recommend the following:
Check your equipment
Use a computer or laptop if possible, preferably not more than 3 years old
If using a mobile device, please ensure that you are using iOS or Android
Before joining the event on a computer or mobile device, download the latest version of the Zoom desktop client/app from the Download Centre. Otherwise, you will be prompted to download and install Zoom when you click the join link
Check your internet connection
You can use the system-readiness tool to identify if your device and network connection meet the minimum requirements needed to enjoy the optimal Zoom Events experience

The test provides users with recommendations based on the results
Check your browser
Use the latest versions of Google Chrome, Safari, or Firefox on your computer or laptop

Open the event in incognito or private browser window
Troubleshooting tips
Check that you have followed the advice above for the best experience using Zoom Events

If using a work device with firewall protection, share this network guide with your IT department ahead of the event for Zoom's firewall rules
Close all other applications or programmes on your device e.g. Microsoft Teams
Refresh your browser
Turn off your camera to improve connectivity
Reduce the number of devices in your household using the internet as this could affect your bandwidth internet connection
Restart your computer
After the event
Please take a few minutes to complete the evaluation at the end of the event. All answers will be treated in the strictest confidence and will help us to shape future events, both online and face to face.
You will also be able to download your self-learning certificate from this webpage following the event. In order to validate the learning gained we recommend that a reflection is completed and submitted with the certificate as part of any review.
Sheilabye Sobrany, President and Chair of Governance Support Committee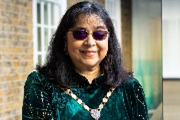 Sheila trained and worked in the National Health Service (NHS) and has almost three decades of experience in the NHS, the independent sector and social care. She is passionate about effective and safe patient care, championing nurses and nursing. She has been a committed, loyal member of the Royal College of Nursing since 1999 and completed her term of office on the RCN London Board as a North East London Inner member at the end of 2022.

With 30 years of nursing experience in various clinical settings and academia, Sheila has transferable skills and experience in organisational development and leadership. She is acutely aware of the current challenges facing the NHS, social care and independent sector, which have impacted the effective delivery of patient/client care.

Working with the RCN and other stakeholders, Sheila's key priorities as president are:

• Fair Pay significantly above inflation rate
• Protecting the 'Nurse' title
• Reducing economic, social, and psychological pressures on nurses post-pandemic era
• Reducing racism, misogyny, bullying, harassment, and discrimination of healthcare workers.

Sheila's leadership qualities –
She is a skilled strategic influencer, a good communicator and an educator. As a senior lecturer at the University of East London, Sheila works with nurse academics and NHS stakeholders to promote an excellent learning experience for aspirant nurses.


Debby Holloway, FRCN
Retired Nurse Consultant

Debby Holloway is a former Nurse Consultant in gynaecology at Guys and St. Thomas' NHS Foundation Trust, having retired in July. Her clinical caseload was hysteroscopy clinics and specialist menopause clinics. Debby is the deputy module lead for the gynaecology nursing course at Kings College London. She has published both books and articles in relation to women's health. Debby is currently the former chair of the RCN Women's Health Forum and is a fellow of the RCOG and RCN.
More information to follow soon.




Why attend?
This event is aimed at health care professionals from practice nurses to gynaecology and specialist nurses, midwives, nursing support workers and students, who are working in, or who have an interest in women's health nursing, including those who are newly practising.
Benefits of attending:
Accrue over 6 hours of CPD to count towards your revalidation
Benefit from networking face to face with peers and share innovative practice to promote positive health outcomes
Engage and network with exhibitors on new service developments and products
Join in discussions surrounding vulnerability and inclusivity in Women's Health and reflect on experiences of good and bad practice
Hear from eminent speakers on a range of different topics affecting Women's Health
The conference programme will be RCN Accredited.
Twitter: #womenshealth23 @RCNWomensHealth
Not an RCN member? Join today to qualify for preferential conference fees.
Type

Fee

VAT

Total

Member (1 day fee)
£125.00
£25.00
£150.00
Non-member (1 day fee )
£185.00
£ 37.00
£ 222.00

Discounted rates: (max one per booking) - redeemable via telephone/booking form only

10% discount - Group discount when three or more delegates book together



Member: Pre-reg student, Retired, health practitioner (1 day / 40% discount)
£ 75.00
£ 15.00
£ 90.00
Member: RCN representatives, forum steering committee (1 day / 25% discount)
£ 93.75
£ 18.75
£ 112.50
To make a booking
Online bookings are the easiest and fastest way to book 24 hours a day, 7 days a week.
Bookings can be made by phone with payment by credit card/Maestro, by calling +44 (0) 2920 546460. Lines are open from 9.30am - 4.30pm Monday to Friday.
Bookings can also be made by email with a downloaded booking form with credit card details or payment/remittance advice emailed to eventsreg@rcn.org.uk

Invoice payment - not available online
To enable us to raise an invoice for your booking we require:

- A copy of the official Purchase Order document from your organisation or company, addressed to supplier: Royal College of Nursing, 20 Cavendish Square, London. W1G 0RN. We are unable to process your order without it, requisition orders are not accepted.
- Your Finance department/accounts payable contact email address to receive an electronic copy of the invoice from us
- A completed RCN Events Booking Form for each delegate in the booking

Once the invoice has been raised, you will then receive confirmation of your delegate booking on the event requested. Invoices are to be paid within 30 days of the invoice being issued.

We always endeavour to process your booking as quickly as possible, however, this process can sometimes take up to 10 working days.

So that we can process your booking quickly, please send all the booking forms and the Purchase Order to us together on the same email.

We look forward to being joined by our exhibitors* at the RCN Women's Health Conference:
There are a number of ways you can get involved, from networking to raise your profile to tailored commercial packages to help achieve specific objectives. Please contact the exhibitions team on 020 7647 3959 or email exhibitions@rcn.org.uk.
*RCN events are sponsored by our industry partners by way of sponsored exhibition booths and/or sponsored symposia. Industry partners have not influenced the rest of the event's educational content or the choice of speakers.
To book your place, please contact the Events Registration Team (Mon – Fri 9am – 4.30pm)
Email: Eventsreg@rcn.org.uk
Tel:+44 (0)29 2054 6460
If you have a general query, please contact the Events Team:
Email: rcnevents@rcn.org.uk
Tel:+44 (0)20 7647 3578
Page last updated - 04/12/2023