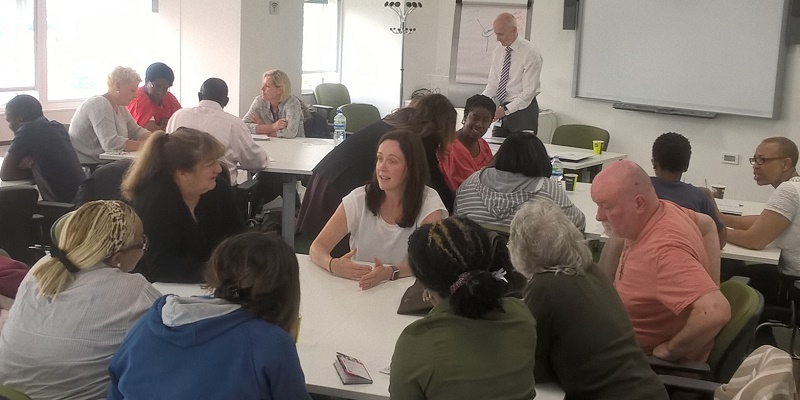 Members of the regional Agency Nurses Network facilitated by RCN West Midlands were discussing NHS Improvement's decision to pause the introduction of the ban 24 hours before it was due to take effect on 1 April.
The RCN, which argued that the new rule was unfair and punitive, has been invited to participate in the drafting of new rules on the use of staffing agencies by the NHS.
The agency network meeting in Birmingham heard that NHS trusts risked deterring their contracted nursing staff from doing extra shifts if they couldn't be hired through an agency. This could worsen current staffing shortages and compromise patient care, the meeting was told.
Several nurses highlighted the value of NHS staff working agency shifts in other organisations and applying their learning and exposure to different ways of working and practice in their substantive role.
One member said: "We get experience of working in different areas, which means we're able to support more junior staff, and we continue to learn new things, too."
Overtime rates
The meeting heard that NHS organisations have the option to pay staff overtime rates for extra hours, but this is rarely offered.
"Overtime or higher bank rates would be an incentive to existing staff and actually promote continuity of care for patients," said one nurse, after hearing that NHS Improvement had cited continuity of care as one of the reasons for proposing the change in agency staffing rules.
Another nurse highlighted the importance of flexible working options, saying: "It's not all about financial reasons. There are often family or caring reasons why agency working is attractive, and we know a lot of NHS employers are not flexible."
Paul Vaughan, Director of the RCN in the West Midlands, who facilitated the discussion, said: "Our members who work as agency nurses understand the need for cost-efficiency in the NHS, not least because they are taxpayers too. They expressed insightful and measured views that staffing levels and patient care could be compromised by this rule if it ends up coming in."