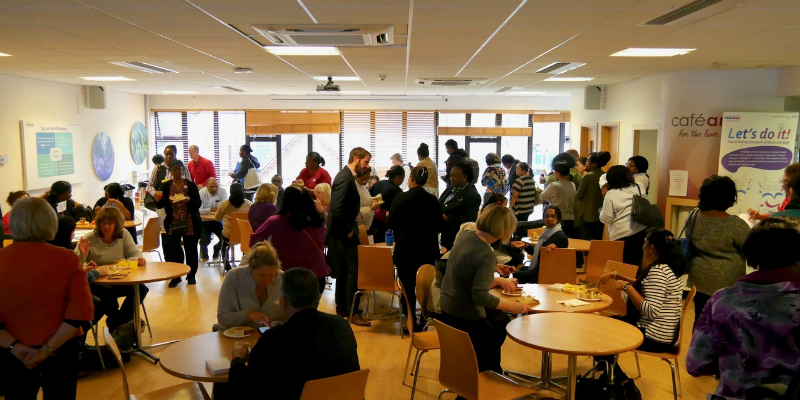 As part of its commitment to supporting members with continued learning, RCN London held its annual series of educational branch conferences across the city.
With different areas of focus each year, RCN London's Autumn of Learning provides opportunities for nursing staff in every part of the region to develop their skills and knowledge through collective learning as well as learn from nursing and health care experts.
This year's free member-led conferences covered a range of subjects including RCN Membership Services, an update on Nursing Associates, stress management, career development, dementia, learning disabilities and building successful careers.
The North East London branches' event theme was 'Nursing Matters' with the discussion focused on the challenges facing the nursing family in 2017. The event featured a number of guest speakers, including the RCN's Equalities Lead Wendy Irwin. Other speakers included Zebina Ratansi, Director of Nursing from Whipps Cross Hospital and Ruth O'Brien, London Network of Nurses and Midwives Homelessness Group.
The North West London event was opened by Barry Quinn, Assistant Director of Nursing at Chelsea and Westminster NHS Foundation Trust and featured sessions on caring for people with intellectual disabilities, compassion in care and alcohol misuse as well as an update on service redesign, tips on 'influencing in your role' and an opportunity to consider your own wellbeing.
The South East London event was an interactive day focused on career development and featured sessions on enhancing learning. Guest speakers at the event included the RCN President, Cecilia Anim, CBE and Dr Andrew Gould, Head of Centre for Work-Based Learning, GSM London. Chair of Inner South East London branch Carlos Fornis gave a talk entitled "Whose Career is it?" at the event.
The North Central event heard from some inspiring speakers including; Ruth May, Executive Director of Nursing, NHS Improvement; Sam Donohue from Health Education England and Christine McKenzie, Professional Learning and Development Facilitator at RCN London. Topics covered included healthier outcomes for people with learning disabilities and their families
The final event of 2017 for South West branches took place in Croydon and included speakers from the RCN, Croydon Hospital and Branch Chairs. Topics covered throughout the day included managing dementia and delirium and sustainability and transformation plans (STPs) for South West London.
RCN London would like to thank all who contributed to the successful running of this year's Autumn of Learning.
The Autumn of Learning will return in 2018.
A selection of photos from the events are available on the RCN London Facebook page.