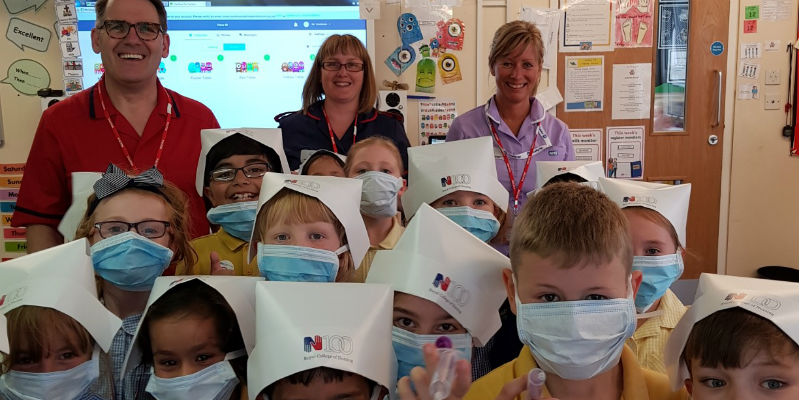 Regional Director for the Royal College of Nursing (RCN), Glenn Turp, who is a qualified nurse, spoke to the youngsters about what nurses do today, aiming to make learning more fun and maybe even inspiring future carers into the profession.
Florence Nightingale's life and career is a key topic for students in the Key Stage 1 primary years (ages 4-7)
Glenn said: "I was delighted to be invited to talk to these children about nursing – as a career it's obviously now quite different and a lot more diverse than in Florence's day, in fact you really wouldn't have seen men in nurses' uniforms at that time!
"Florence Nightingale is celebrated as one of the very first professional nurses, starting conversations about hygiene and training that had never really been taken seriously before.
"At this age, I realise that children are not really thinking seriously about their futures but I think it's fabulous that they will get the chance to hear a little bit about real-life nursing instead of just learning what's written in their textbooks."
The visit gave children a practical insight into the journey of nursing from past to present as well as a chance to hear some important public health messages about hand-washing and germs.
The school added that it was a great opportunity for children to interact with professionals and with exhibits from the RCN archive.