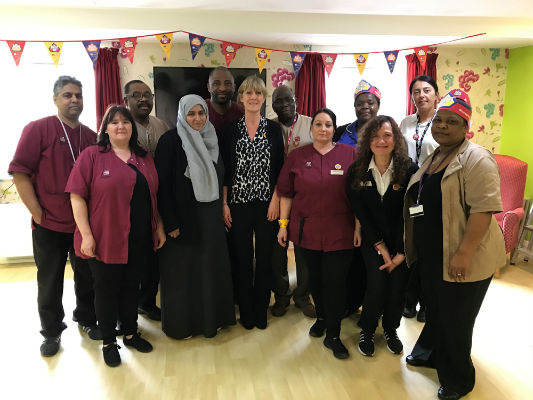 Matthew Adebayo from the Links Care Centre in Bradford sent us this great photo of nursing staff enjoying time out from their busy schedule caring for others.
Nurses and health care assistants packed into the KC Stadium in Hull to take part in a nursing and midwifery conference celebrating positive achievements and the dedication of the profession
At Doncaster Royal Infirmary children made Happy Nurses' Day cards for staff.
The annual celebration is a fantastic way of taking a little time out to say thanks to nursing staff who work round the clock providing care to us all whenever and wherever it's needed. This year there was superhero theme and messages were shared on social media with the hashtag #nurseheroes.

You can see more photos from around the region on our Facebook page and if you want to send us yours we can add them to the album.