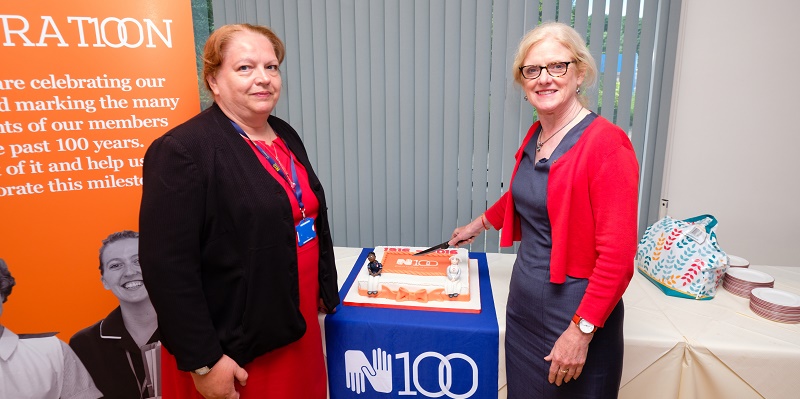 Special guest, RCN Chief Executive and General Secretary Janet Davies, addressed delegates at the event at Wolverhampton Science Park. She cut a 100th birthday cake as part of the day of celebrations.
The conference programme included reflections on the history and development of nursing and patients' experiences of receiving nursing care.
Delegates also took part in workshops on a range of topics, including NMC revalidation, clinical leadership, compassion, nursing student practice placements and the value of nursing research. The work of the West Midlands Quality Improvement Network was also showcased.

Caption: Janet Davies, RCN Chief Executive and General Secretary, cuts the centenary cake alongside Sue Warner, Chair of the RCN West Midlands Regional Board.