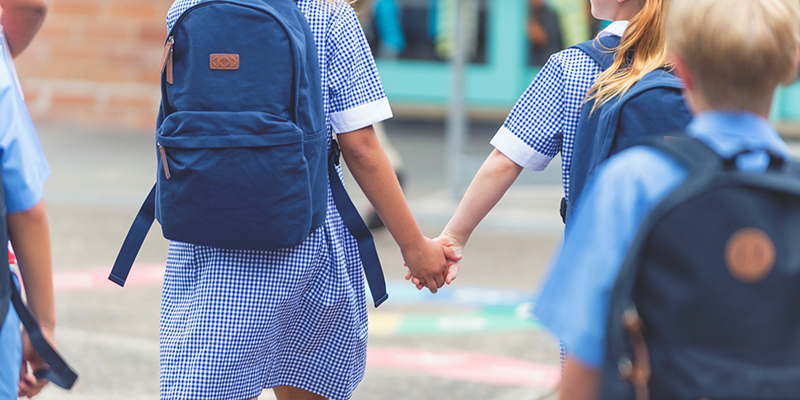 Ahead of the RCN's annual school nursing conference in London on Wednesday 22 August, school nurses are urging parents and carers of children with asthma to help prevent the 'September spike' in emergency asthma admissions.
Asthma-related hospital admissions treble among school age children in September each year. The reasons for this vary but during the summer months children's routines are often disrupted by changes in sleeping habits and holidays.
Nurses are warning that this lapse in routine, changes in the weather and exposure to new coughs and colds when they return to school, leaves them more at risk of asthma attacks.
Asthma is the most common long-term medical condition in children and on average there are three children with asthma in every classroom in the UK.
Fiona Smith, Professional Lead for Children and Young People at the Royal College of Nursing, said: "School nurses help children with long-term health conditions to manage their own condition and have good attendance at school.
"They look after children and young people's physical and mental health and can train teachers to recognise the warning signs for an asthma attack.
"But falling numbers of school nurses and decreased resources are affecting school nurses' ability to provide this critical service. As public health funding continues to dwindle, the Government must provide school nurses with the investment they need."
Karen Rodesano, an asthma school nurse who will be speaking at the RCN's school nursing conference, said: "Young people with asthma should ensure they are back in their normal routine for using preventative inhalers at least two weeks before going back to school to ensure it has time to take effect.
"Simple precautions such as packing their inhaler and spacer, making sure they have an asthma plan at school and that they have an asthma review at least once a year can make a huge difference to their health and wellbeing."