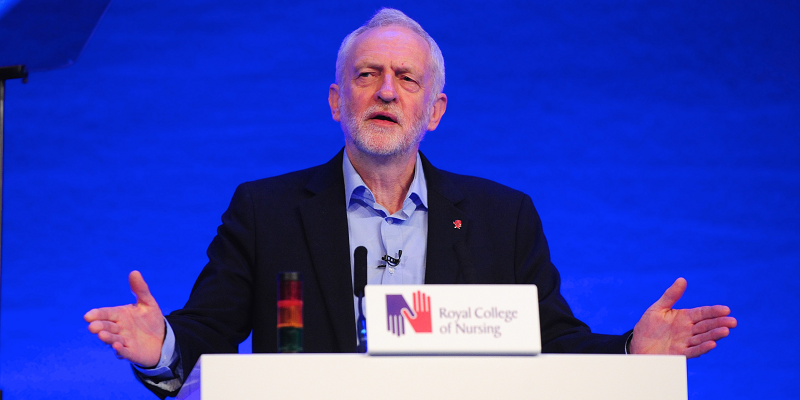 Speaking to a packed hall, delegates heard the Labour leader pledge to allow NHS unions to negotiate on pay with independent pay review body decisions being respected. "We want nurses to be paid properly," he said.
Mr Corbyn endorsed the RCN's work as a union and professional body and said he understood why the pay poll action had to be taken, as nurses working in the NHS continue to face a real terms pay cut while the country is facing a future with 40,000 fewer nurses.
He said he was determined to reintroduce the student bursary in England and recounted his experience of speaking to a group of student nurses. They told him that the only way they could afford to train without a bursary would be by having a partner to fund them. He described this situation as "utterly short sighted and counterproductive," and said that restoring the bursary would protect the future of nursing.
Mr Corbyn also promised his Government would legislate for legally enforceable safe staffing levels in hospitals and introduce equal status for mental and physical health. He said his Government would bring in a Minister for Mental Health.
But when asked about retirement ages for nursing staff, he left Congress waiting, saying all would be revealed in Labour's manifesto, launched tomorrow.