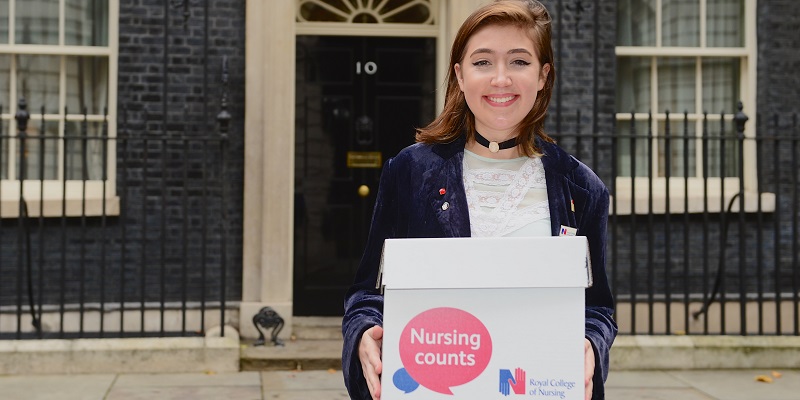 After mounting pressure from the RCN, the public, other trade unions and MPs, Health Secretary Jeremy Hunt announced in the House of Commons earlier this month the pay cap will be scrapped.

A letter from RCN Chair of Council Michael Brown was also submitted to Downing Street. In it Michael acknowledged the "positive first step" of Mr Hunt's announcement but said the next pay award for nursing staff must be above inflation and not funded from existing NHS budgets.

He added: "The time has come to stop relying on the goodwill of staff to keep the NHS afloat. The pay gap must be closed."

Pay champion Kayleigh, a staff nurse at University Hospitals Birmingham NHS Foundation Trust, joined fellow RCN members Michael Coram, Jane Leighton, Julie Lamberth and Jean Richards in Downing Street to deliver the petition after spending the summer alongside other members from across the UK promoting the Scrap the Cap campaign, distributing campaign materials and organising events.