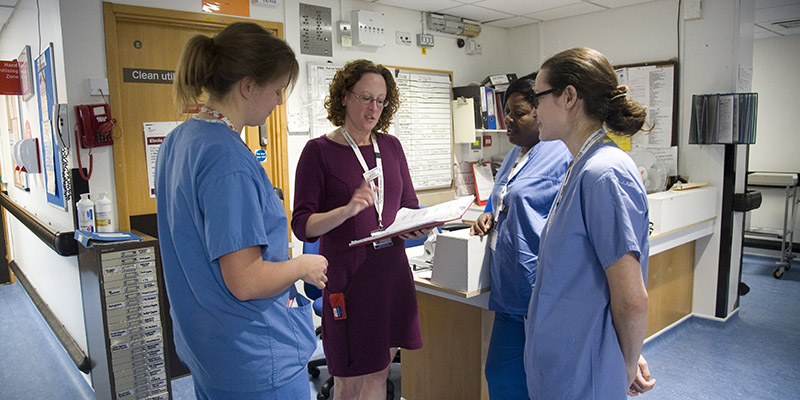 The report, published today, also found high staff turnover and instability across the NHS, and a drop in the number of student nurses.
While the NHS workforce increased by 2% in the year to April 2017, the number of nurses fell by 0.2%.
Meanwhile, 1,220 fewer students applying from England had started undergraduate nursing degrees this year, based on data from the end of the university clearing round.
The report also shows the annual rate of people leaving the NHS is hitting 30% in some trusts, which is costly both financially and by reducing continuity of care for patients.
RCN Chief Executive Janet Davies said: "The drop in the number of nurses this year is deeply worrying, and particularly damaging when nurses are having to cope with rising numbers of patients.
"The reduction in students begs the question of how the promised expansion in nurse numbers in the future can be achieved. The drop in the number of students applying to nursing degree courses earlier this year, after ministers removed student funding, could only be dismissed if all the places were filled. But now we learn that over a thousand fewer students began nursing degrees this autumn.
"It is shocking to learn that some parts of the NHS are losing almost a third of their entire staff every year. We know that poor morale among nurses is being exacerbated by low levels of pay and inadequate staffing. The huge sums being spent on perpetual recruitment at these trusts is money that should be spent on patient care."