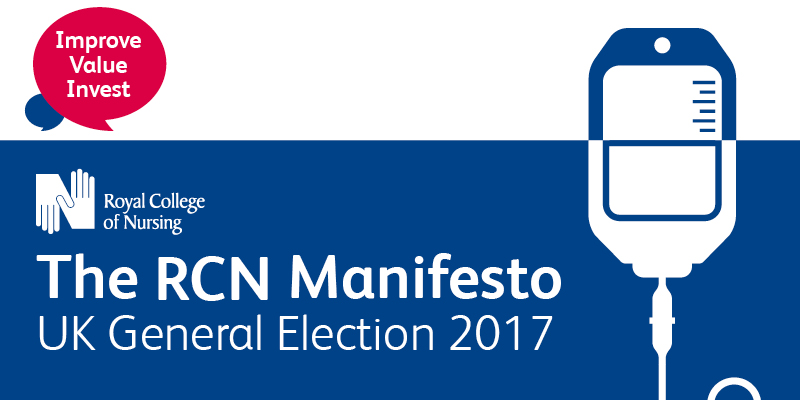 Candidates are being asked to pledge their support to improving patient care, valuing nursing and investing in health and social care.
Going into more detail, the "RCN manifesto: Nursing Counts" highlights issues including safe staffing, fair pay and proper investment in health care as issues of significant concern.
RCN Chief Executive Janet Davies said: "The last thing public services need are sums that do not add up and irresponsible politicians offering 'cheques in the post'. Slogans on buses and un-costed wish-lists let patients down and they must avoid the temptation.
"The party leaders must put patients before politics this election by either committing the hard cash and numbers of staff the NHS needs or being honest with patients about what can be done. They deserve more than sticking plasters and warm words.
"Nurses should not have to fund the NHS deficit from their own pay packets. After the election, for the sake of patient safety, the Government must scrap the pay cap and fill the tens of thousands of vacant jobs."