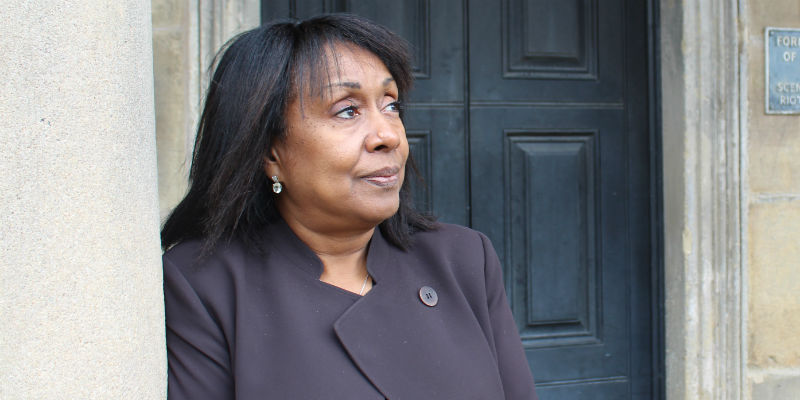 Where do/ did you work as a nurse? I'm RCN regional director in the north west of England. In the past I've worked in Jersey and London as student nurse and staff nurse. I also worked at Bolton School of Nursing and Booth Hall Hospital as a student sick children's nurse. In Newcastle upon Tyne I was a student midwife, sister at the Freeman Hospital and senior lecturer at Northumbria University. I worked for a number of NHS trusts across the north east in both the acute and community care sectors and was also general manager for an Adult Learning Disability service. I spent five years as director of nursing for South Tyneside NHS Primary Care Trust before joining the RCN.
What made you decide to go into nursing? I was always drawn to health care and undertook a range of work experience opportunities in hospitals in London. It was nursing that resonated with me as provided an opportunity to work with people and families in a way that made a difference to their health and well-being that other disciplines did not.

What qualities do you think a nurse needs? To be an effective communicator and be able to engage with people at all levels and cultures. Be brave and bold enough to speak up and stand up for the right thing, even if it means challenging perceived wisdom and power bases. Compassion and empathy is key to understanding what things mean for individuals. A healthy sense of humour is important, as is the ability to reflect on what's going on, what your part in it was and learn from what could be done differently.

What do you think is the role of a nurse? I think nurses should be concerned and actively involved in health promotion, health protection, health service design and evaluation and health care delivery. We need to be doing this at every level and being effective leaders across systems. Nurses advocate for patients by ensuring that the right resources are available at the right time to deliver positive outcomes for people who use all services.

What is your favourite/most challenging part of your job? I enjoy the variety that my role provides and no two days are the same. It is a delight and illuminating to meet, talk to and work with members. I am increasingly humbled by the extent to which they continue to go the extra mile for the people and families they care for, the innovation they contribute to nursing care. The most challenging surrounds working to influence key people within a financially and workforce challenged system. Keeping up to speed with the rapidly changing policy and service redesign and continually pushing on doors to ensure that the nursing voice is heard and acknowledged. Working with our members and hearing first-hand about the pay cap that continues to bite is increasingly difficult.
Can you describe your working day? In my last patient facing role on a paediatric unit, my day was varied. I would go into the office with a plan to develop a particular piece of work and find that we did not have the right number of sick children's nurses to provide the level of care that was required. I would don my tabard and work on the ward until the gap was plugged, and this remained my priority. The consequence of that was to work late in order to complete my work and depending on the reason for the gap, I would work to influence the executive team to access additional resources and this was by and large successful. In my current role, I work with system leaders across the region and regularly meet with chief nurses, academics, chief executives, local councillors and others. I am fortunate to be able to engage with a citizens group who work to stimulate change and increase community engagement in health and care.
Why do you think it's important for nurses to be RCN members? I have been a member of the RCN throughout my professional career, I see the RCN as an organisation that provides a wide range of services to its members and is there to promote the art and value of nursing on behalf the people and communities who rely on nursing care at different stages of their lives. The library is a real asset to nurses as we are all, or should be, engaged in lifelong learning. Members can influence the agenda and we need more to become active. When our member face difficulties in the workplace, the RCN is well positioned to represent them and having our own regulatory and employment lawyers in-house is an added advantage.
What might we not know about nursing but would be interested to hear? There is always something interesting to hear about nursing as the health care agenda and landscape changes every day or so it seems. The level of skill, knowledge and capability within the nursing workforce is what continues to hold together and support people in hospital and communities. We need to liberate the talents of our nursing workforce and sustain their resilience if we are to have a nursing force that is fit for the future. Failure to do so will lead to an ongoing decline in numbers.
Nurses' Day 2017
Friday 12 May is Nurses' Day. Nursing staff are the superheroes of health care. You're there when needed most, changing lives with your unique set of skills. We want to say thank you! #nurseheroes