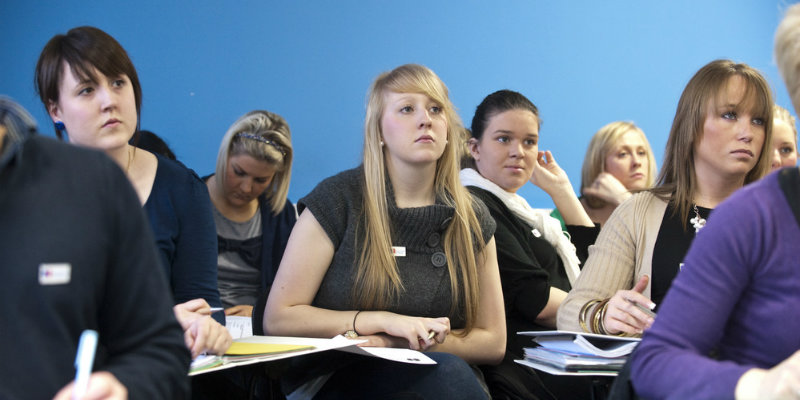 During a debate about post-graduate funding for nursing students in the House of Commons last night, the Government announced plans to offer £10,000 golden hellos to those studying mental health, learning disability and community nursing.
The £9.1 million package for postgraduate students in England will be supplemented by a further £900,000 to mitigate challenges in recruiting in certain geographical areas.
The RCN welcomed the announcement, following a strong member-led campaign to retain post-graduate funding support, but said the measures don't go far enough.
Chief Executive Janet Davies said: "This appears to be a welcome concession from the Government that more needs to be done to convince graduates of other subjects to study nursing. But better still would be to drop its plans to remove full support from these students.
"Even though it's a small number of people each year, this two-year course is the fastest way to train a registered nurse. Nursing must be expanded at scale and pace to keep patients safe and students, both undergraduate and post-graduate, should be encouraged and financially supported.
"The RCN will not drop that call until the Government goes further, not least with grants and a full raft of other incentives for undergraduates who make up the bulk of trainees each year."
The move to take away postgraduate student support, announced by the Department of Education in February, follows the similar removal of the bursary for undergraduates for the first time last year.
Following the changes to undergraduate student funding for trainee nurses, applications to university courses fell by a third in two years. Ministers announced extra undergraduate nurse training places last year but did not attract enough students to fill them – 700 fewer students began training in September 2017 than in the previous academic year.
Michael Lawton, who received the NHS post-graduate bursary and is currently working as a registered nurse, said: "Without the bursary I couldn't have applied and I wouldn't be in a career I love, giving patients the great care they deserve. I know I make a difference every day.
"By removing the bursary, the Government is asking people to pay to work on placements to keep the NHS afloat and that isn't right."