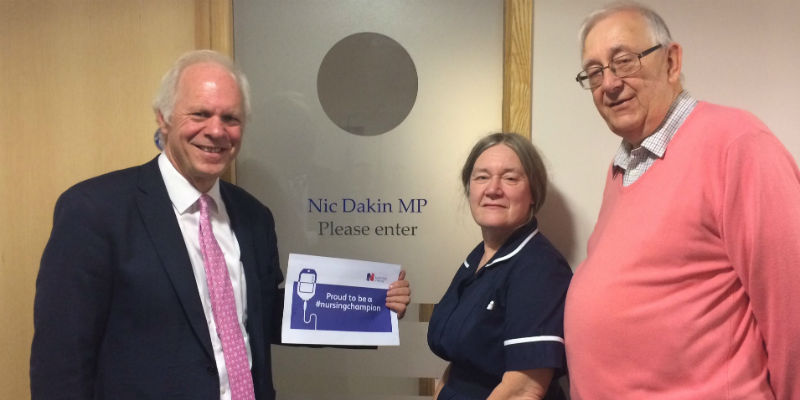 Staff and RCN pay champions have been meeting face to face with politicians to explain what this means and what our key campaign aims are at the moment.
At the time of writing we have met with 14 MPs from Yorkshire and the Humber and all have signed up to support us.
Pictured above is Nic Dakin MP who met Jane-Elizabeth Tooke and John Hill. You can see more photographs from our meetings and campaign events on our Facebook page.
There is still time to write to your MP before the budget is announced on 22 November.
You can use our online form to do this and it should just take you a minute.