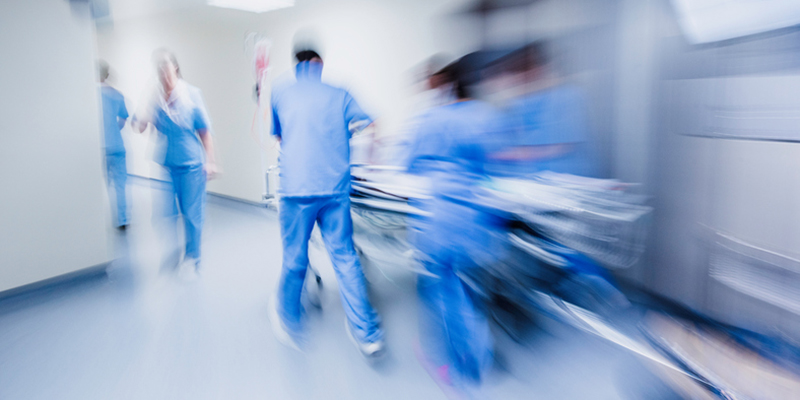 The Royal College of Nursing (RCN) in the Eastern region has spoken to members concerned by what is currently happening in their workplaces as they struggle to cope with the number of patients coming through the doors.
Data revealed in latest House of Commons NHS Winter Pressures 2016/17: weekly update reveal high bed occupancy in the Eastern region.
The Princess Alexandra Hospital NHS Trust in Harlow and Norfolk and Norwich University Hospitals NHS Foundation Trust both reported 100% average occupancy over the week to 8th January. Basildon and Thurrock University Hospitals NHS Foundation Trust reported average occupancy of 99.8% and Colchester Hospital University NHS Foundation Trust had 99.6%.
In addition, the report said West Suffolk NHS Foundation Trust in Bury St Edmunds lost 386 bed days to norovirus closures in the week ending 8th January, while Peterborough and Stamford Hospitals NHS Foundation Trust lost 251.
Teresa Budrey, Interim Regional Director for RCN Eastern, said: "These figures add to the picture we are already aware of with NHS hospitals and staff under intense pressure as demand for beds grows.
"We have heard from frontline nurses who want to provide the best care they can for their patients but are being forced to act in a way which is not in the best interests of those they are caring for.
"There are staff under pressure to discharge patients to help free up beds, even if there are no arrangement in place to care for them in the community. It is a vicious circle with community health and social care also struggling to cope with demand.
"We know our members are frustrated and disturbed when they see patients having to be treated in corridors, waiting in ambulances outside hospitals and not cared for in the way we'd wish for our own loved-ones.
"Across the country there are already 24,000 vacant nursing posts and we can only expect the situation to worsen. Nurses have spoken of wanting to leave the profession due to pressures such as those being currently experienced
."Action is needed to support our nurses to tackle vacancies, which is why we have called for the government to reinstate student funding for nurses in training and remove the 1% pay rise cap on nursing salaries.
"The Government must attract more people into the profession and invest in nursing across all areas. We need to have enough nurses with the right skills, in the right places – in hospitals, in people's homes, in schools and in care homes. The future of nursing is at stake.
"Comments from nurses received by RCN include:
In Cambridgeshire, staff being asked to discharge vulnerable patients with no care in place for them in the community. "Patients are just looked at as bits of furniture," a nurse said.
In Essex, ambulances queuing outside packed A&E departments waiting to unload patients. A nurse said: "Many of my colleagues feel that they are unable to deliver the type of care that our patients deserve. For our newer and more junior staff this is an overwhelming environment."
Also in Essex, dying patients moved between wards to free up beds. "Ultimately staff are feeling demoralised that they are no longer nurses but paper pushers and mechanical robots pushed to breaking point," a nurse said.
In Hertfordshire, one nurse described the situation as "frightening". "We have paramedics treating patients in car parks until a space becomes available in A&E."
Find out more about the RCN's Nursing Counts Campaign here.