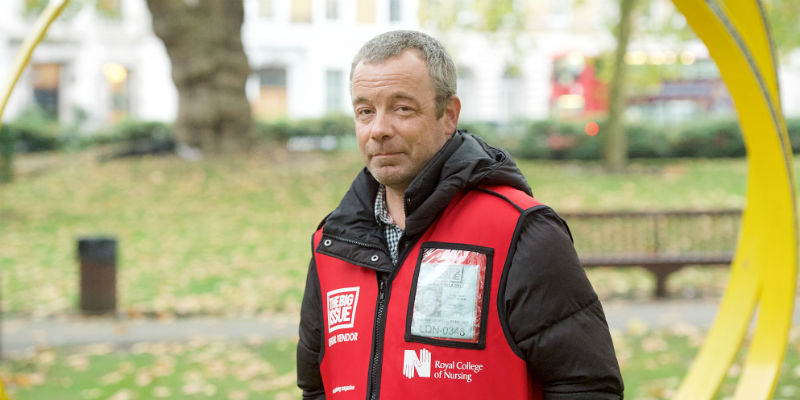 Writing in The Big Issue magazine RCN Chief Executive Janet Davies has called for an urgent plan from ministers and the NHS to encourage people without a fixed address to register with a GP surgery.
Emergency admissions to A&E occur at least four times more often for somebody who is homeless than the rest of the population.
The RCN has also urged ministers to "pull out all the stops" to prevent people being discharged from mental health hospitals back onto the streets and for investment in specialist mental health care for homeless people.
From this month, the RCN becomes an official partner of The Big Issue in a three-year arrangement that includes sole sponsorship of the iconic red tabards worn by vendors.
"A nurse's role focuses on maximising potential and enabling independence - which is why we believe supporting the work of The Big Issue is so relevant for us," Janet said.
"Nursing staff are ready to play a part in making this winter and the year that follows it a much-needed moment of change," she added.