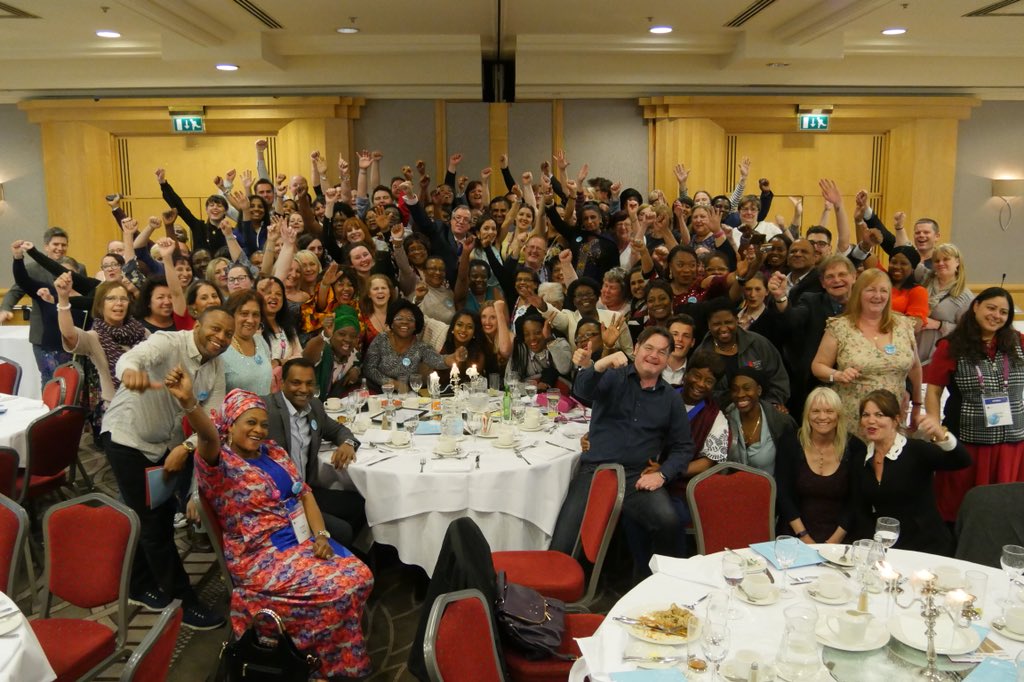 On the opening day of Congress, RCN London Student Information Officer Dann Gooding was crowned SIO of the year for his contribution to the student nursing membership in London.
At the RCN London Congress welcome event, Stewards Joyce Inoniyegha and Gay Lee were presented the London Region Merit Award by Regional Director Jude Diggins for their work in supporting members and campaigning on behalf of the RCN.
The Inner North West London Branch secured a debate on Diagnostic Overshadowing (when a health professional assumes the behaviour of a person with learning disabilities is part of their disability without exploring biological determinants) and the role nurses can play in addressing the issue for people with a learning disability. London members with roles in the UK Stewards and Learning and Safety Representative Committeess also secured debates on recruitment and retention, hydration and restoring pay parity to nurses in Northern Ireland.
Throughout the week, London members spoke passionately and knowledgeably in debates on issues including pay, Brexit, Learning Disability and Community Nursing and student funding.
Reflecting on Congress 2018, Regional Director Jude Diggins, said:
"Attending my first Congress as Regional Director of the London Region has been an inspiring and humbling experience. London members - from students to retirees - have made countless powerful contributions to debates inside and outside the Congress Hall and demonstrated clearly that their passion for nursing is second to none. I hope the London members who attended Congress – and those who watched online – feel invigorated and ready to take on the challenges that lay ahead of the region in the coming year."
Visit the RCN London Facebook page to see a collection of photos from this year's Congress.