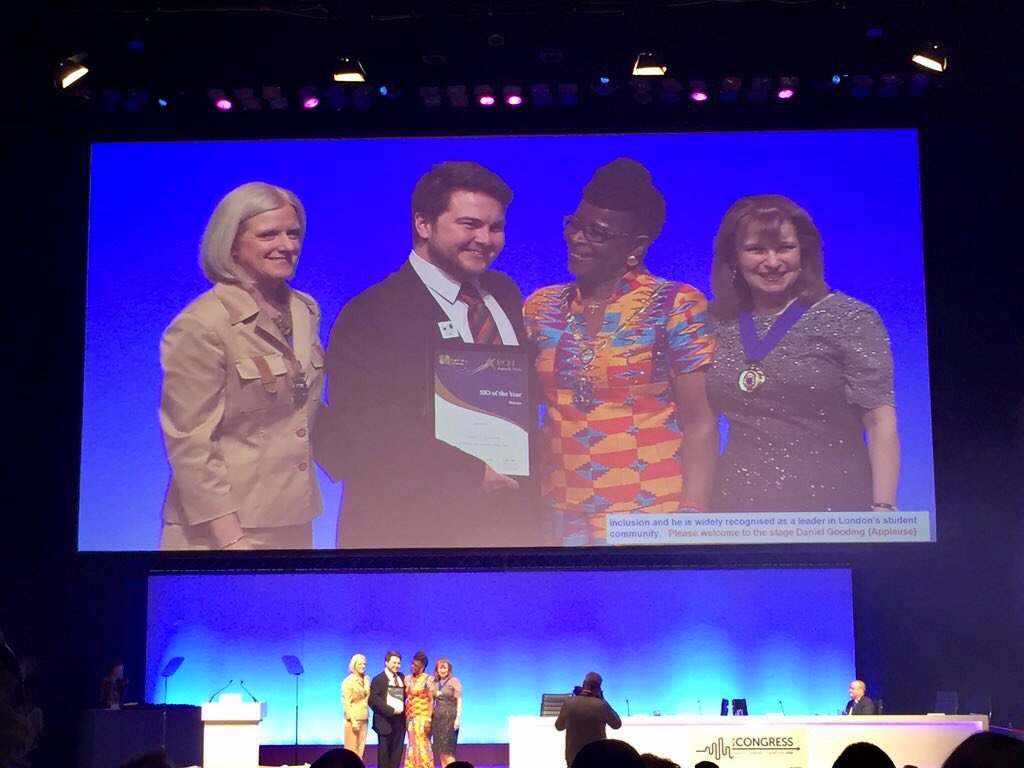 The awards take place every year and celebrate the contribution members have made to nursing, the wider membership and the RCN.
Dann, who received a Commendation at last year's event, was presented the award by RCN General Secretary and Chief Executive Janet Davies, RCN President Cecilia Anim and RCN Chair of Council Maria Trewern.
The SIO of the Year Award recognises the work that an SIO has done to make a difference for RCN Student members and the future of Nursing.
In London, Dann pioneered the annual SIO 'Be Who You Want to be' Conference aimed at helping students navigate the potential roles open to them as they graduate and led the way in re-invigorating the student nursing network across London's universities.
RCN London Regional Director Jude Diggins, said: 'As an SIO Dann has led from the front and always put the needs of London's nursing students first. Although Dann graduates this year and leaves us as an SIO, he does so having helped to establish a vibrant and passionate SIO community.'
SIO of the Year winner, Dann Gooding, said: "I hope that my work has inspired others students, if I can do these things during my degree, then I hope others feel they can follow in my footsteps to keep the RCN SIO Network going from strength to strength.
"Being an SIO has given me the opportunity to develop my organisational, leadership and communication skills. I honestly believe you get back from the RCN as much as you put in. I've had fantastic opportunities to work collaboratively with other students in the region on projects that I hope will have benefited students in London and beyond."
Student members can find more about being an SIO here.