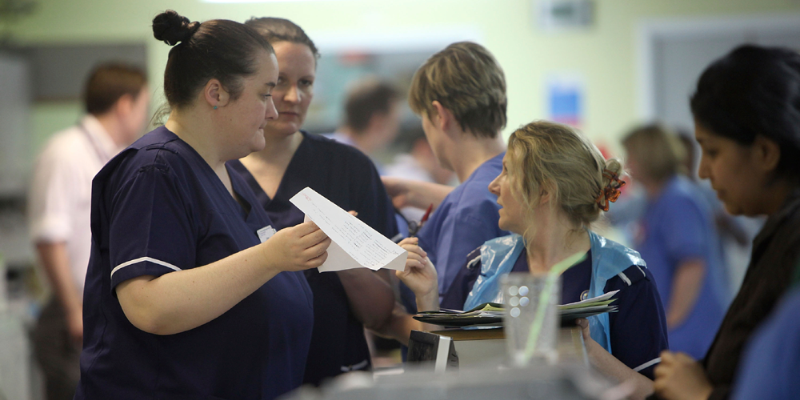 More staff are needed to meet new, more stringent standards for the NHS in England, the RCN has said. The comments were made in response to news that a number of existing targets will be reformed.
NHS England said the new clinical standards aim to deliver rapid assessment and treatment for patients with the most serious conditions. The proposals will now be tested and include:
A rapid assessment measure for all patients arriving at A&E, coupled with faster life-saving treatment for those with the most critical conditions, such as heart attacks, sepsis, stroke and severe asthma attacks.

Emergency care within one hour for people who arrive at A&E experiencing a mental health crisis and access to quick care in their home or community. Nobody who needs urgent mental health support should wait more than 24 hours.

People with suspected cancer to receive a definitive diagnosis within 28 days of urgent referral by their GP or a screening service.
Acting RCN Chief Executive Dame Donna Kinnair said the RCN backs the approach of treating the sickest patients fastest.
Donna said: "Moves to give cancer patients a diagnosis within 28 days are a welcome move forward, and all nurses, not just those working in mental health, will support the plan to provide emergency care within an hour to people who go to A&E with a mental health crisis.
"However, it's hard to see exactly how it will be possible to meet these new, more stringent standards without more staff – or they would already be taking these sensible measures."
The RCN says accurate and honest feedback from the pilots is needed to ascertain whether it is possible to roll out these measures nationally with the huge workforce gaps we currently have.