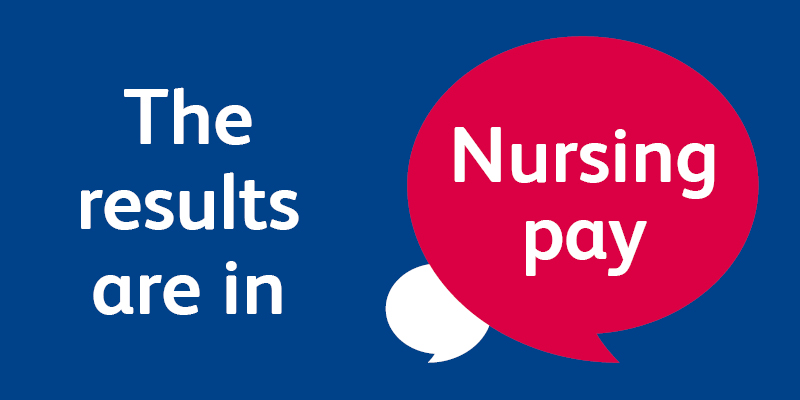 Following a six-week consultation with members, the majority of NHS trade unions have decided to accept the proposed pay deal for England. The increase should show in members' pay packets at the end of July and be backdated to 1 April.
Three in four (77%) members who voted in the RCN consultation said yes to the deal. The results were considered by the College's Trade Union Committee, which ultimately decided to accept it. The process to implement the deal will now begin.
Chair of the committee Lors Alford said: "We don't see this decision as the end of our fight for fair pay, but rather a good first step. In three years' time, the political and economic landscape may be completely different. This deal gives our members extra cash through potentially turbulent times ahead, and gives us a platform to build upon in the future."
The deal will see all nursing staff working for the NHS in England get a pay rise of at least 6.5% over three years, with a 3% increase in the first year.
Some members will get much more as the deal comes with changes to the NHS pay structure, which reduce the number of pay points in each band and remove the current overlap between bands. Starting salaries will increase and staff will be able to progress to the top of their band quicker.
The pay increase each member gets will be different. An online calculator is available to help staff work out the exact amounts they'll receive in each year of the three-year deal.
Acceptance of the pay deal for England means the money to replicate it in the devolved countries will now be made available. Pay negotiations in Scotland, Wales and Northern Ireland are at very different stages but the RCN wants to secure the best pay deal possible for members no matter where they live or who they work for.
It is calling on the Government to make an equivalent offer to nurses and care workers in the independent sector, social care and general practice. Only by extending the pay rise to all nursing staff delivering publicly-funded services will problems with recruitment and retention be addressed.
RCN Chief Executive Janet Davies said: "After today, the Government cannot assume that the thorny issue of NHS pay has been put to bed. This deal marks a move in the right direction but the bigger leap to truly fair pay still needs to be taken. However, it does give a genuine pay rise to over one million people and that cannot be underestimated in challenging economic times.
"We will turn our campaigning fire on getting this pay rise extended to nursing staff in other parts of the NHS and social care too. The care sector already suffers from high staff turnover and so pay there must be boosted if we are to prevent a nursing exodus for better paid jobs in hospitals and the community."