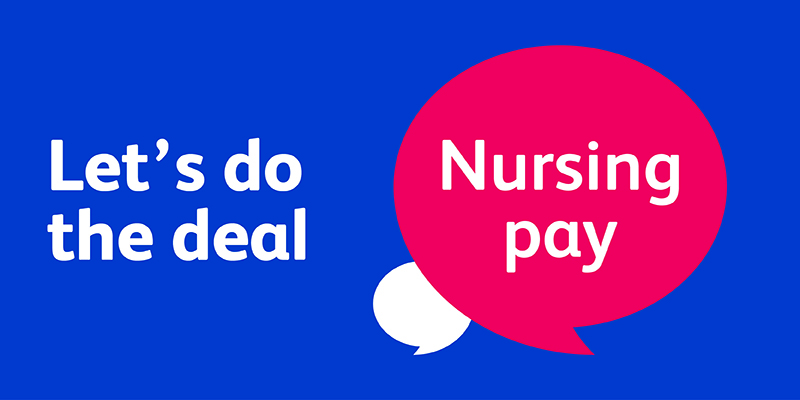 The pay deal, negotiated jointly by the RCN and other NHS trade unions, will see every member working for the NHS in England get a pay rise.
Around 50%, who are at the top of their bands, will get 6.5% over three years. Others could get much more, up to 29%. That's because it comes with changes to the NHS pay structure, which reduce the number of pay points in each band and remove the current overlap between bands. Starting salaries will increase and staff will be able to progress to the top of their band quicker.
The pay increase each member gets will be different but an online calculator is available to help staff work out the exact amounts they'll receive in each year of the three-year deal.
The RCN successfully protected payments for working unsocial hours and defended members' entitlement to annual leave during negotiations. Though it was reported that staff would have to give up a day's holiday as part of the deal, this is not the case, and members' leave will remain the same.
The RCN believes this is the best deal that can be negotiated in a time of continued restraint on public sector spending and is urging members to vote yes to it during a consultation period, which will run from 23 April to 5 June.
The RCN Trade Union Committee, made up of elected members from every region and country in the UK, has endorsed the deal.
Lors Allford is Chair of that committee. She said: "This is the best pay deal in eight years from a Government that is still committed to austerity. Failure to accept it will put us back at square one, and at risk of returning to the 1% pay rises we've fought so hard to overturn.
"This is our chance to lock in a pay deal for three years, that not only guarantees our members will get more money, but simplifies the pay structure so that they get recognised for their increasing skill and experience quicker. It provides certainty at a time of great political and economic uncertainty and I urge our members to accept it."