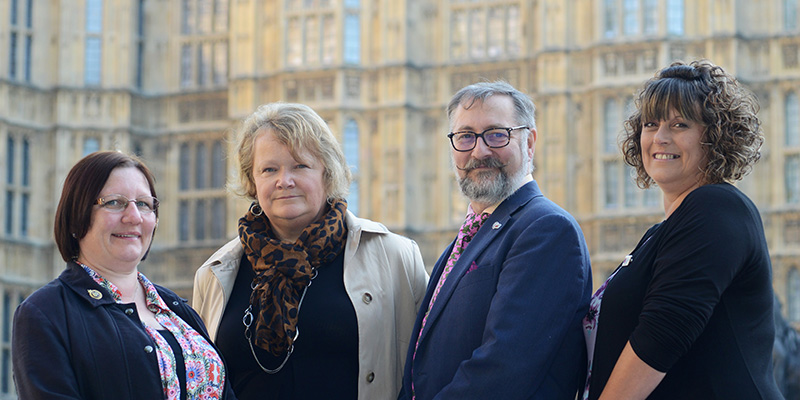 The Assaults on Emergency Workers (Offences) Bill was given Royal Assent today meaning it will become a specific offence to assault health care staff who provide NHS funded care and other emergency workers in England and Wales.
The new law will see people who carry out such attacks receive tougher punishments.
From November, the maximum sentence for a new offence of assault or battery against a member of health care staff or an emergency worker will double from six months to 12 months in prison. Judges must also consider tougher sentences for a range of other offences, including grievous bodily harm (GBH) and sexual assault.
Nursing staff often face violent and aggressive behaviour in the workplace and the RCN has been calling for legislation to help tackle this. RCN members debated the need for tougher criminal sanctions for people who assault health care workers at RCN Congress in 2017 and members attended a lobby of parliament in October 2017 to brief MPs and Peers on the importance of the bill for nursing staff.
Initially, the bill's scope was very narrow. While prison and police officers were covered in the broadest terms, a nurse or health care support worker was only covered if they were working in an A&E department or an urgent treatment centre.
However, RCN members lobbied successfully to extend the definition of emergency worker. As a result, the definition now covers all nursing staff employed to deliver NHS funded care, including those working in the independent sector providing NHS services, and means they will receive the same level of support and protection.
Kim Sunley, RCN National Officer, said: "Physical assaults remain a fact of life for many health care workers, from A&E to community services. This bill is the first step towards changing that for good. From now on, anyone who wilfully assaults a health care worker will feel the full force of the law and can expect a tougher sentence if found guilty.
"The RCN has campaigned tirelessly for this law. Our negotiations have ensured it covers as many health care workers as possible, including community and district nurses.
"But this is not the end of the fight. These attacks do not happen in a vacuum, and improved staffing levels, properly funded services and better support from employers would help further mitigate the risk that too many health care staff run day in, day out."
The RCN is hosting a summit on tackling workplace violence in October. It will bring together key organisations who have backed the bill from across different sectors to raise awareness, and to discuss how we can support the implementation of the law and offer enhanced protection for all those covered by the bill in England and Wales.
Photo caption: RCN members and staff who lobbied for the bill outside the Houses of Parliament. Pictured left to right is Denise McLaughlin, Kim Sunley, Billy Nichols and Alison Upton