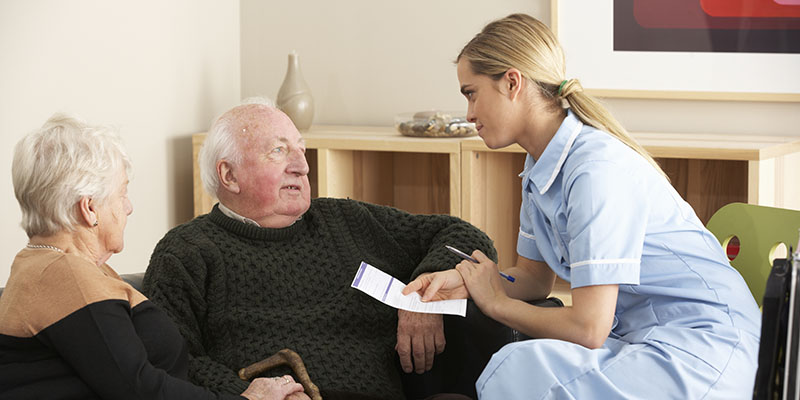 Recommended Summary Plans for Emergency Care and Treatment (ReSPECT) aims to create recommendations for a person's clinical care in a future emergency in which they are unable to make or express choices.
It provides health care professionals responding to that emergency with a written summary to help them to make immediate decisions about the person's wishes and treatment. It has been created to ensure that both patient preferences and clinical judgement are understood and respected.
ReSPECT has now been introduced in some localities. The information available on the ReSPECT website allows health and care communities wishing to adopt ReSPECT to access the materials required to start planning implementation.
Amanda Cheesley, RCN Professional Lead for Long Term Conditions and End of Life Care has been involved in the project. She said: "ReSPECT will support better discussions and encourage a truly person-centred approach to what can be an uncomfortable discussion.
The role of nurses in understanding the process and the value of having an open and honest conversation with people about their wishes for their future care and treatment in the event of an emergency is vitally important. Nurses often play a pivotal role in helping people to understand their options and this will help people to be fully involved in important decisions about their care and will ensure that staff are aware of them."
The ReSPECT process can be for anyone, but will have increasing relevance for people who have complex health needs, people who are likely to be nearing the end of their lives, and people who are at risk of sudden deterioration or cardiac arrest.