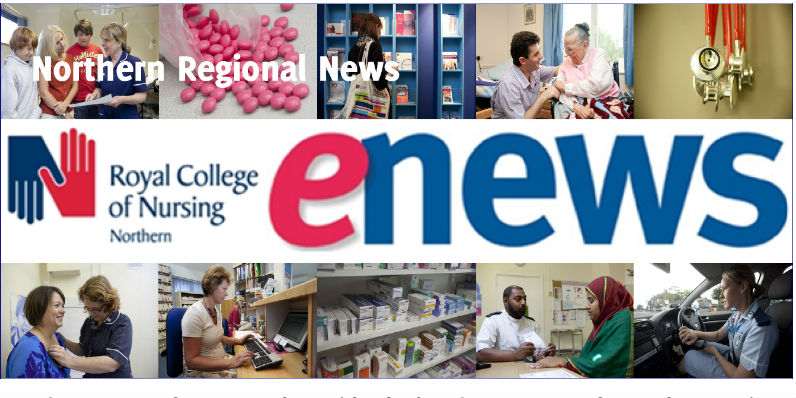 This month's newsletter is packed with regional and national news for members in the RCN Northern region.
School nurses are asked to tell us about any changes that have been made or are being planned to their roles or services. We have been opposing the proposed closure of Hartlepool Assisted Reproduction Unit, and we have been alerted to more consultations and reorganisations at Northumbria Healthcare NHS Foundation Trust. We have visited North Cumbria University Hospitals NHS Trust to hear from staff there about conditions they work in.
We also congratulate Northern region stalwart Gordon Lees, who has been elected to the prestigious position of chair of the RCN's Membership and Representation Committee. Gordon looks back on his long career as an activist and RCN member.
A new tranche of reps have completed their foundation module and the newsletter contains information on how to become a rep and good reasons to consider it. We are also asking you to help us to build a picture of modern nursing to celebrate the RCN's centenary, and offering you the chance to win one of 100 free one-year RCN memberships during our centenary year.
The newsletter also lists several dates for your diary, including the next meetings of the multicultural nurses group and a very special centenary conference being held in Newcastle in July.